At one of the world's foremost gatherings for nature conservation, it was clearer than ever before that the tide is turning in the mainstream conservation industry, with more focus on human rights, equity and justice. However, there is still a long way to go, with historical legacies and continuing injustices in the name of conservation
By Ameyali Ramos
ICCA Consortium International Policy Coordinator
The IUCN World Conservation Congress was held in Marseille, France, from September 3-10, 2021. More than 4000 people participated in person and remotely and, despite the global health crisis, uncertainty, and travel restrictions, about 70 Indigenous delegates from 7 regions were able to attend in person.
On September 3, IUCN hosted a World Summit on Indigenous Peoples and Nature where IUCN Indigenous Peoples Organization Members from six continents presented an ambitious Global Indigenous Agenda for the Governance of Indigenous Lands, Territories, Waters, Coastal Seas and Natural Resources that outlines 10 high-level proposals and outcomes relating to five themes: Indigenous governance, biodiversity conservation, climate action, post-COVID19 recovery efforts, food security, and global policy setting. Several ICCA Consortium Members participated in the World Summit and in the development of the Global Indigenous Agenda. Among other things, the Agenda calls for the secure recognition and respect for collective Indigenous rights and governance and calls on the global community to engage in specific efforts to support the implementation of the agenda.
The Congress also offered an opportunity to refocus attention on key priority issues and set the tone for the upcoming CBD Post-2020 Global Biodiversity Framework negotiations. Among the many issues of relevance to our work at the ICCA Consortium were human rights and the human rights-based approach, financing, inclusivity, and Indigenous Peoples' rights, free, prior and informed consent, and self-determination.
ICCA Consortium Members and Honorary members participated in the Forum (knowledge sharing) and Members' Assembly (governance) part of the Congress. During the Forum, Consortium Members hosted sessions on a wide range of topics, including environmental human rights defenders, communal lands, territories of life, and challenges and opportunities in current conservation. A complete list of events in which ICCA Consortium Members and Honorary members participated is available here. The ICCA Consortium also participated in press conferences and events on the Territories of Life: 2021 Report.
During the Forum, the Consortium highlighted the importance of recognizing the outsized contributions of Indigenous Peoples and local communities to the governance and conservation of nature, ensuring their meaningful and effective participation in any area-based conservation discussions, respecting their rights – including land tenure rights and rights to provide or withhold free, prior and informed consent. The ICCA Consortium also highlighted the critical importance of halting the drivers of biodiversity loss and protecting those at the frontlines of defending nature. During a session on environmental defenders, Jose Ines Loria Palma from our Member organization Ejido San Crisanto, Mexico, reminded us that "defenders are not just defenders of nature, they are defenders of life for all of humanity."
The Members' Assembly portion of the Congress ran from September 8-10, 2021. It was the first time in IUCN history that Indigenous Peoples Organizations were able to vote in their own IUCN membership category.
---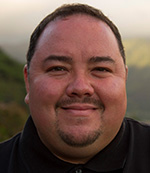 "We believe environmental governance is a traditional practice and our membership presented an opportunity for IUCN-IPO to practice this governance together. We presented, shared, debated and discussed issues and motions of significance and strategy, lobbied IUCN leadership and networked and built power with our peers who, regardless of current membership status, have a shared vision or concern. A significant highlight for us was to support others' initiatives and to negotiate and pass stronger motion language on issues such as Motion 48, the Renunciation of the Doctrine of Discovery. The motion was noted on the floor by the election chair at its passage as being the most significant motion to pass out of the WCC in its entire history and the first time in 500 years that nation states and colonial powers were to ever vote together on a position on one of the fundamental policies that supported the colonization and cultural and environmental degradation of much of the world."

— Kevin Chang, Kua'aina Ulu Auamo (ICCA Consortium Member), Hawai'i, USA
---
The Members' Assembly was also an opportunity to get a temperature read on the upcoming negotiations on the Post-2020 Global Biodiversity Framework. Unlike the UN process where decisions must be reached by consensus (which often leads to watering down of ambition), IUCN Motions are adopted via a vote, which allows for the adoption of more ambitious resolutions.
Several motions of relevance to our collective work in the ICCA Consortium were adopted, including the following:
The Marseille Manifesto captured some of the key messages that emerged from the Congress. Among the notable commitments made in the Manifesto are respecting and harnessing the perspective and agency of all citizens (where the rights of Indigenous peoples and local communities are specifically cited), prioritizing investments in nature that advance social justice and inclusion (where it is noted that particular efforts must be made to realize the agency of Indigenous Peoples in investments), and committing to an ambitious, interconnected, and effective site-based conservation network (where it specifically notes that rights and FPIC of Indigenous Peoples must be respected as per the UN Declaration on the Rights of Indigenous Peoples). In the Commitment to Action, IUCN commits to support and prioritize the implementation of the IUCN Global Indigenous Agenda.
Although some progress was made in giving visibility to these key issues, a lot still needs to be done to ensure that the rights and contributions of Indigenous Peoples and local communities are adequately recognized in conservation initiatives, as was clearly articulated by the several ICCA Consortium Members and Honorary members who participated in the Our Land, Our Nature alternative congress prior to the World Conservation Congress. Panel sessions at the alternative congress ranged from colonial origins of nature conservation and "fortress conservation" to the highly militarized human rights violations that have occurred in conservation efforts. The overarching message was that conservation that does not recognize and respect human rights is not only disastrous for people but is also an ineffective way to conserve and protect biodiversity and nature.
Our participation in both the World Conservation Congress and the alternative congress has given our collective work a renewed focus and fostered new alliances and partnerships. We come away from the Congresses with new ideas about area-based conservation, human rights-based financing and direct-access mechanisms for Indigenous Peoples and grassroots organizations, the need for real and meaningful participation of Indigenous Peoples and local communities in all levels of global policy and project implementation, and the determination to share the knowledge and learning we have acquired with all of our Members and Honorary members. In the coming months, we will be hosting dialogues and fireside chats about these and other topics.