The Common Lands Network launches a platform to make communal governance systems in Europe, North Africa and the Middle East visible
By Asociación Trashumancia y Naturaleza
After 6 years of working at a distance, sending a multitude of emails to each other, and after hours of virtual meetings behind us, the Common Lands Network has taken a step forward and launched our website.

On the new platform, we have created a space where we can place ourselves on the map, beyond mailing lists, to put a face to each other and promote our objective: to make the commons more visible.
We are not many but we are more than you think (we are just the tip of the iceberg). And above all, we have an important weight in our territories that we must value and make known.
In this text, you will find the reasons why we say that #CommonsAreTheFuture and also the reasons to register on our platform and create stronger networks between all of us.
We are looking for commoners like you.
What will you find in this text?
What are commons and what values do they stand for?
What is the Common Lands Network
Who we are
What our platform is about and why it is important for you to register
The commons and their values: all for one and one for all
This phrase from the Musketeers could very well sum up the spirit of a commons.
A commons is basically a community that decides how to jointly enjoy its natural resources. In many areas of the world, resources such as water, hunting, fishing, pastures or even cultural heritage are governed communally and all neighbors can benefit from their use.
In order to find equitable formulas that respond to the needs of each community, communal systems are created. Basically, the neighbors decide together how to organize themselves.
This is the basis of a commons: governance or, in other words, collectively deciding how power is shared, how agreements are made, and how rules are decided, implemented, and enforced.
The values that a commons fosters are usually divided into:
Environmental: because by its nature the communal usually seeks sustainability and multi-functionality.
Social: because of its commitment to governance and participatory democracy. They are based on taking care of everyone's needs and leaving no one behind.
Economic: for the promotion of the local economy, long-term sustainable economic models, the sharing of wealth and solidarity.
If you are part of a commune, you already know all this, don't you? What you might not know are our network and our work. Here we go!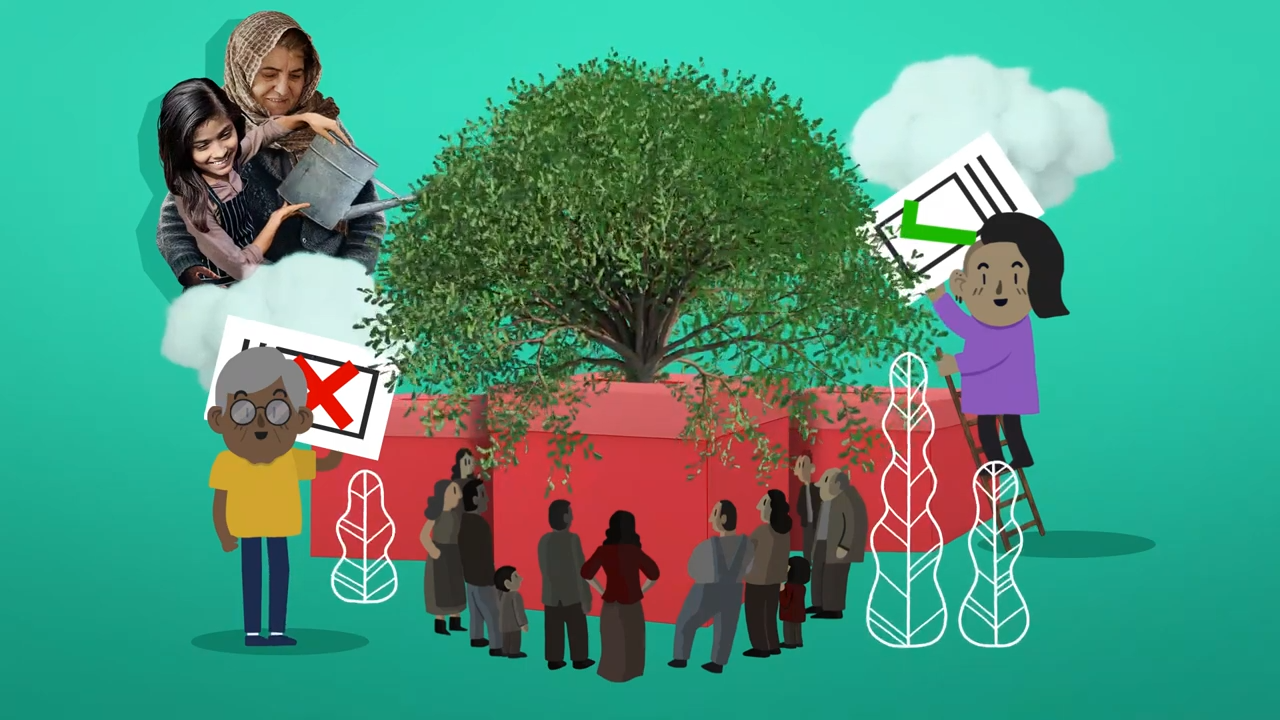 What is Common Lands Network
The Common Lands Network is a participatory network of individuals, communities, and organizations that are strongly committed to commons systems.
There are commons all over the world. Collective management of resources can be found in every corner of the globe. However, no two are the same. Commons are as diverse as the landscapes and the people who inhabit them.
Our Network covers the territories called EMENA (Europe, Middle East, and North Africa).
We are an informal network, without a legal entity. We are united by the desire to raise awareness of the multiple commons that exist in order to protect them and give them visibility.
Who we are: The Common Lands Network spreading the commons across borders
The world of organizations and their acronyms can sometimes seem like alphabet soup, don't you think?
Beyond the initials, in CLNet we are a group of people with a strong commitment to the communes, also called ICCAs or Territories of Life.
That's us (and our acronym):
We have been working on the CLNet for X years and we thought it was time to get out of our internal work and make ourselves known to the outside world. That is why you are reading these lines and about to learn more about our platform.
A PLATFORM to bring them all together
The platform we have designed serves to make us known internationally and to facilitate contact and networking between our communities and our supporters.
It is a public gallery where you will find the contact details and information of each of the initiatives that add their little red dot to the map. It's our way of saying, "Hey, there's a community here too", or maybe an organization or a person interested in these governance systems because you can also participate individually.
Of course, our platform is open access, free and non-commercial. Oh, and the main contents are licensed under Creative Commons. It would be a bit strange if they weren't, don't you think?
We know that there are many advocates of these governance systems but perhaps we do not know each other (yet).
We believe that the lessons that communal systems offer us, such as direct democracy, sustainability, respect for the commons, and good living, are the alternative to a world that is increasingly polarised and in constant tension.
Communal systems show us another possible way forward.
If you too are committed to another form of organization, we invite you to join our platform. It is much easier and quicker than reaching agreements in an assembly 😉
We hope that after reading our invitation you know more about us and still want to know more. Now it's your turn to get in touch, add your red dot, and say that you are there.
See you soon, commoner
A big hug.
I want to join the Common Lands Network
Contact
coord@commonlandsnet.org