Reports from the Maasai community of Loliondo in Ngorongoro District, Tanzania, indicate that people are being forcefully evicted from their ancestral lands and territories, starting on 10 June 2022. The ICCA Consortium strongly condemns this inexcusable violence against the Indigenous Maasai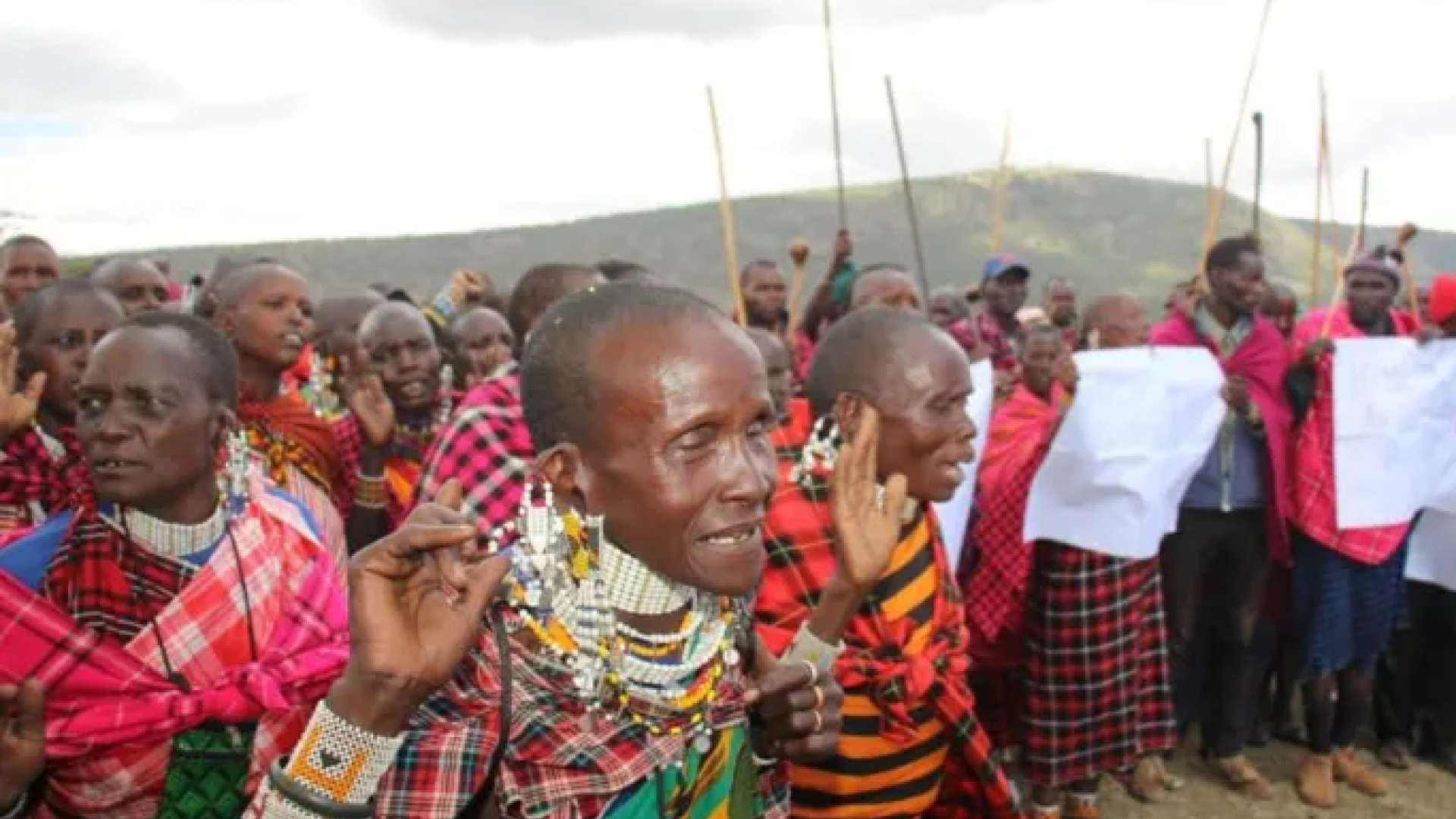 Warning: This alert includes disturbing content about human rights violations and violence against Indigenous Peoples. Note: This alert was updated with new and additional information on 6 July 2022.
Friday 10 June was a dark day for the Maasai of Loliondo following the forceful evictions of the community from their lands, reportedly to create a game reserve for wealthy foreign hunters. After months of threats, tensions have been particularly high since 7 June, when an estimated 700 troops (including police, park rangers, military and other security forces) arrived in Loliondo and invaded their territories by starting to demarcate 1500 km2 in preparation for evictions to create a game reserve. Thousands of Maasai protested this escalation in defense of their ancestral rights to the lands.
---
Download: Media advisory for immediate release
"The violent eviction of the Maasai community in Loliondo, Tanzania" (PDF File)
---
Reports by media, civil society organizations and political parties in Tanzania show the graphic events and injuries sustained by members of the Maasai community. Videos shared on public social media platforms show people fleeing the terrifying evictions, gunshots and smoke rising in the distance, reportedly from tear gas thrown at people. At the time of publication on 12 June, grassroots organizations operating in the area have identified at least 31 people seriously injured by the security forces and admitted to various hospitals across the border in Kenya. A police officer was also reportedly killed in the conflict.
Information continues to be gathered about how many people have been affected and harmed. Accurate reporting is hindered by the government of Tanzania's intimidation of journalists, lawyers and civil society organizations and suppression of freedom of speech and independent media.
There is no context in which such violence against Indigenous Peoples can be allowed or accepted, including in the name of conservation. It must not be tolerated and the perpetrators must be held accountable.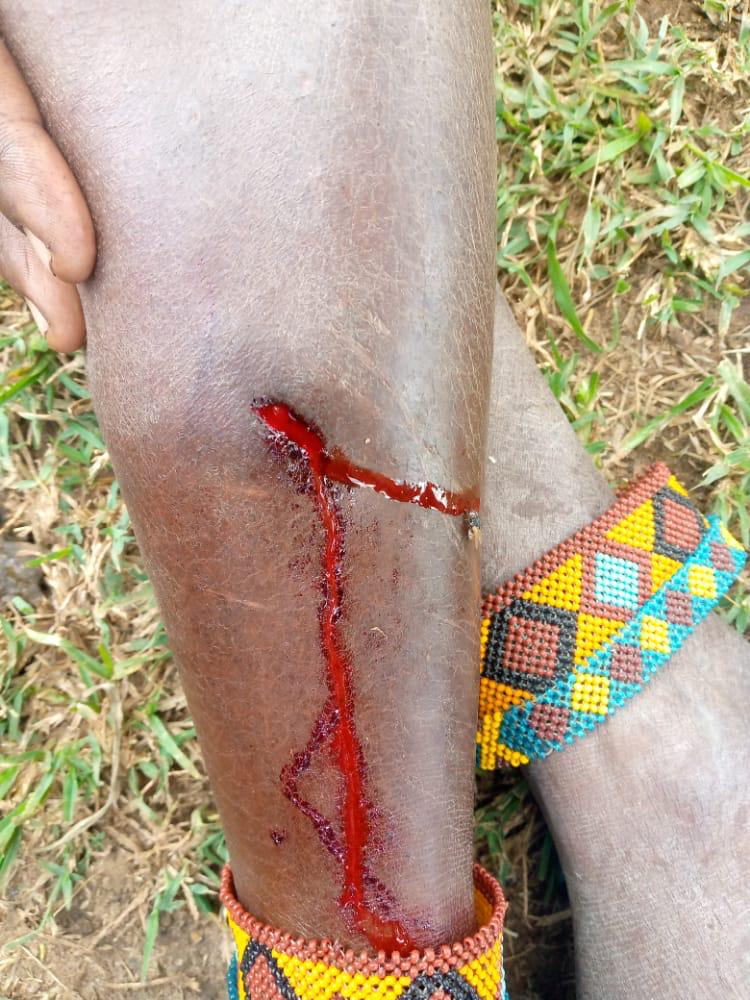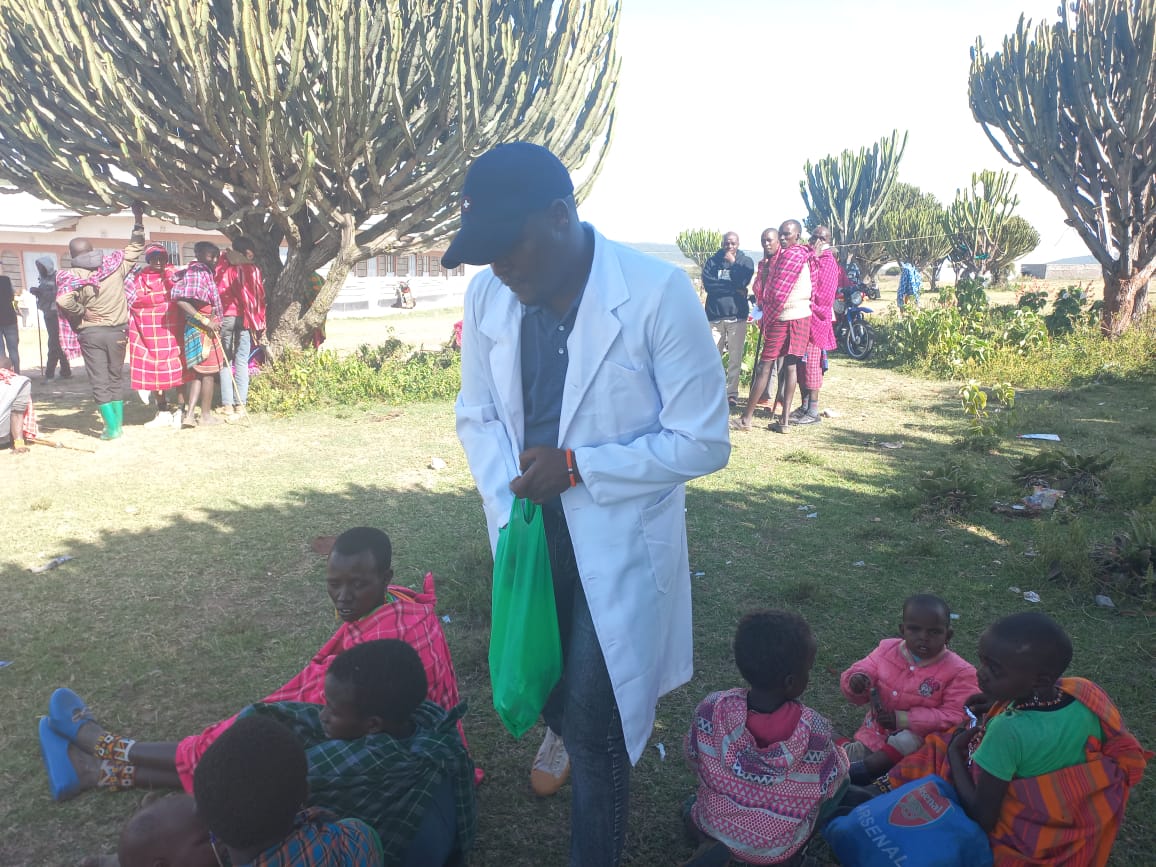 In February 2022, the Maasai of Loliondo called out for support through a petition to the government of Tanzania following the latest round of threats of evictions from their lands, purportedly to create a game reserve to be controlled by the Ortello Business Corporation, which runs hunting excursions for the United Arab Emirates' royal family and guests. According to the Oakland Institute, the influence of this company has led to previous violations of the Maasai communities' rights through evictions, burning of homes and killing of livestock. On 25 May 2022, communities also submitted a comprehensive report on the best way the land in question should be used to the Tanzanian Prime Minister, with no response or any rounds of meaningful discussion.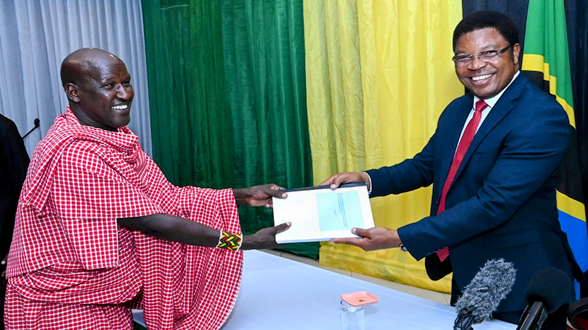 It is clear that the government of Tanzania has not properly considered or responded to the communities' calls to drop these eviction plans, which were amplified by more than three million supporters across the world.
"Why are Tanzania's Maasai being forced off their ancestral land?"
28 February 2022 episode of The Stream, Al Jazeera.
The ICCA Consortium condemns the continued use of fortress conservation and the cycle of violence perpetrated against the Maasai through decades of threats, exclusion and evictions from their ancestral lands in northern Tanzania.
We stand in solidarity with the Maasai of Loliondo who are resisting these threats and violations and urge the government of Tanzania to:
We call upon conservation organizations and funders as well as tourism operators and individual tourists who are supporting or seeking to support conservation initiatives in Tanzania to take a clear stand against this violence and back the self-determined priorities of the Maasai – the original conservationists of the Ngorongoro and Serengeti.
We also call on the general public to take action in support of the Maasai by signing this online petition via Avaaz and sharing it with friends and networks. Add your voice to the more than three million people who have already signed it (at the time of publication) and help meet the Ngorongoro leaders' goal of 3.5 million supporters.
UPDATES
As of 6 July 2022, the situation in Loliondo continues to be incredibly tense. The Government of Tanzania has gone to great lengths to deny any wrongdoing and has clamped down on independent media coverage and civil society organisations within the country. However, the evictions have been the subject of extensive independent reporting and sparked international outcry and widespread condemnation (see links below).
In addition to the dozens of people injured by live ammunition, tear gas and beatings and hundreds forced to flee armed units on 10 June 2022, the 1500 km2 of village land was reportedly gazetted as a Game Controlled Area on 17 June without following the necessary legal procedures and in contravention of international law. According to a press release published by the Ministry of Natural Resources and Tourism, the demarcation of the 1500 km2 "…as a reserved area for conservation [is] for the benefit of the present and future generations not only for the United Republic of Tanzania but also for the rest of the world."
International biodiversity law and conservation policy are clear that protected and conserved areas cannot be established through violations of human rights. The ICCA Consortium strongly condemns the invocation of "conservation" as a thinly veiled justification for the widespread violence. Even international conservation organisations have questioned whether the plans for the area can legitimately be considered as intended for "conservation" purposes, when the national government appears to be primarily motivated by economic opportunities of foreign investment and hunting operations.
In late June in Nairobi, during the fourth round of negotiations on the post-2020 global biodiversity framework, Maasai community members from Loliondo presented a statement on the evictions, saying:
"Our homeland has been turned into a hunting park, with wealthy people coming in to hunt the wildlife. We have witnessed this killing of wildlife for fun since 1992, when the royal family from Dubai was given an open-ended license to our village lands. The guns are now turned to us – the very people who have taken care of the environment and shared harmony, food, and peace with wildlife for time immemorial. Hunting and conservation do not go together, but with the power of money, anything is seemingly possible."
LISTEN: "In Tanzania, the Maasai may lose their land – again" (Al Jazeera Podcast, The Take, 11 July 2022)
We have received the following information concerning the continued government crackdown on and legal harassment and intimidation of the Maasai communities in Loliondo, Ngorongoro District (current as of 6 July 2022):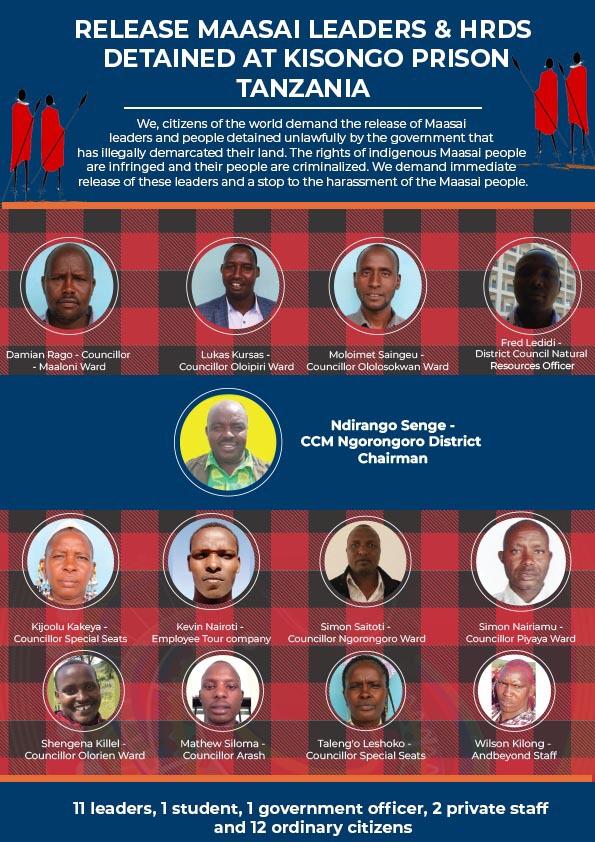 INDEPENDENT MEDIA COVERAGE
Since this alert was first published on 12 June 2022, the evictions in Loliondo have been the subject of extensive independent reporting, including the following:
ORGANISATIONAL AND OTHER STATEMENTS
The evictions in Loliondo sparked an international outcry and widespread condemnation. A wide range of UN experts, human rights and land rights organisations, conservation organisations, academic institutions and researchers, and notable individuals have issued statements, including:
LEARN MORE
Kiswahili / Swahili
---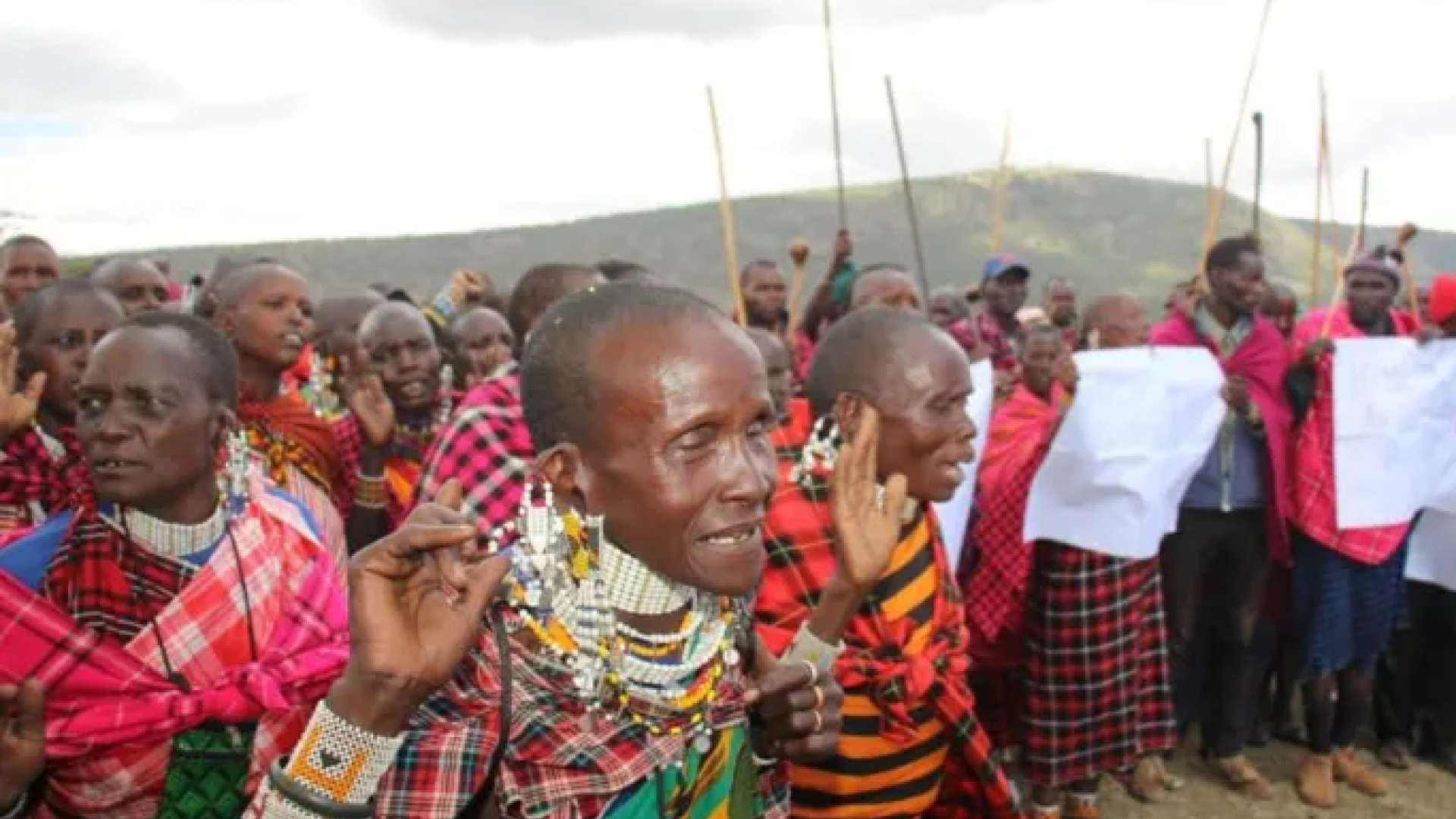 Tahadhari: Wamaasai Nchini Tanzania Wanafukuzwa Kwa Nguvu Kutoka Kwenye Ardhi Ya Mababu Zao
Onyo: Tahadhari hii inajumuisha maudhui ya kusikitisha kuhusu ukiukaji wa haki za binadamu na unyanyasaji dhidi ya watu wa asili. Kumbuka: Taarifa hii ilisasishwa kwa maelezo mapya na ya ziada mnamo tarehe 6 Julai 2022.
Ijumaa ya tarehe 10 Juni ilikuwa siku ya giza kwa Wamaasai wa Loliondo kufuatia jamii hiyo kufukuzwa kwa nguvu kutoka katika maeneo yao, ikidaiwa kuwa ni eneo la hifadhi kwa ajili ya wawindaji matajiri wa kigeni. Baada ya vitisho vya miezi kadhaa, hali ya wasiwasi imekuwa kubwa hasa tangu tarehe 7 Juni, ambapo angalau askari 700 (wakiwemo polisi, askari wa hifadhi, wanajeshi na vikosi vingine vya ulinzi na usalama) walifika Loliondo na kuvamia maeneo yao kwa kuanza kutenga eneo la kilomita mraba 1500 kwa ajili ya maandalizi ya kuwaondoa kwa minajili ya kuunda hifadhi ya wanyamapori. Maelfu ya Wamaasai walipinga ongezeko hili wakitetea haki za mababu zao kwa ardhi.
---
Pakua: Ushauri wa Vyombo vya Habari wa Kutolewa Haraka
"Kufukuzwa kwa vurugu kwa jamii ya Wamaasai huko Loliondo, Tanzania" (PDF)
---
Ripoti za vyombo vya habari, asasi za kiraia na vyama vya siasa nchini Tanzania zinaonyesha matukio na majeraha waliyopata watu wa jamii ya Kimaasai. Video zilizosambazwa kwenye mitandao ya kijamii zinaonyesha watu wakikimbia kufukuzwa kwa kutishwa, milio ya risasi na moshi ukipanda kwa mbali, kutokana na kurushwa kwa mabomu ya machozi. Wakati wa kuchapishwa tarehe 12 Juni, mashirika ya vijijini yanayofanya kazi katika eneo hilo yamegundua angalau watu 31 waliojeuriwa vibaya na vikosi vya usalama na kulazwa katika hospitali mbali mbali za mpaka wa Kenya. Afisa wa polisi pia aliripotiwa kuuawa katika mzozo huo.
Taarifa zinaendelea kukusanywa kuhusu watu wangapi wameathirika na kudhurika. Utoaji wa taarifa sahihi unazuiwa na vitisho vya serikali ya Tanzania dhidi ya waandishi wa habari, wanasheria na asasi za kiraia na kuminya uhuru wa kujieleza na vyombo huru vya habari.
Hakuna muktadha ambapo unyanyasaji kama huo dhidi ya Wenyeji unaweza kuruhusiwa au kukubalika, ikijumuisha kwa jina la uhifadhi. Ni lazima isivumiliwe na wahusika wawajibishwe.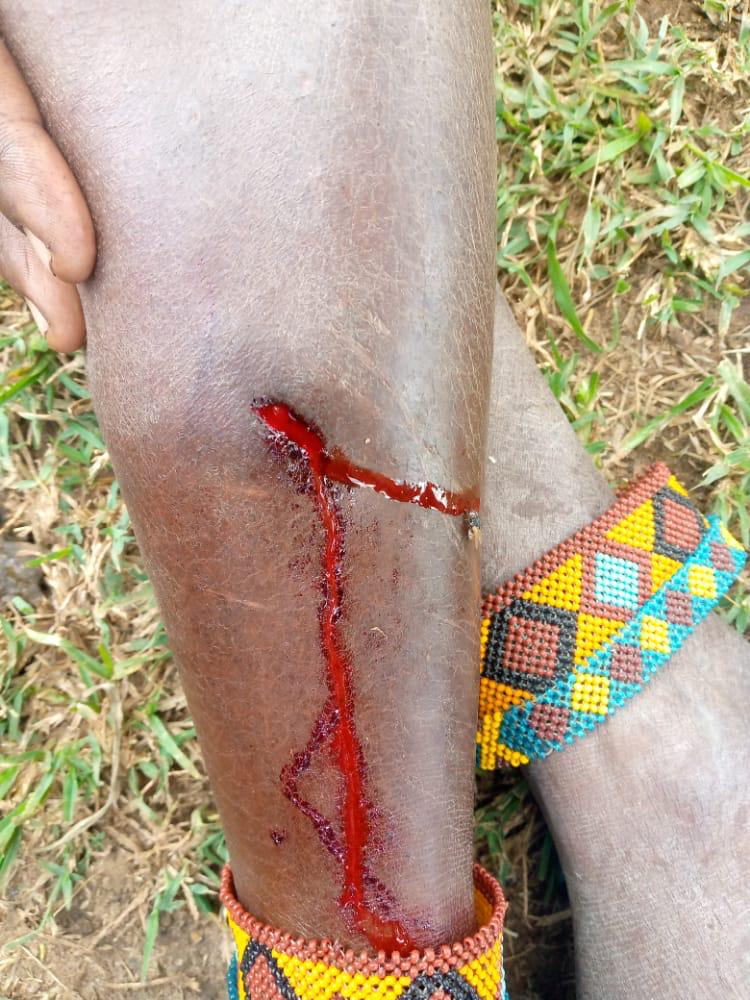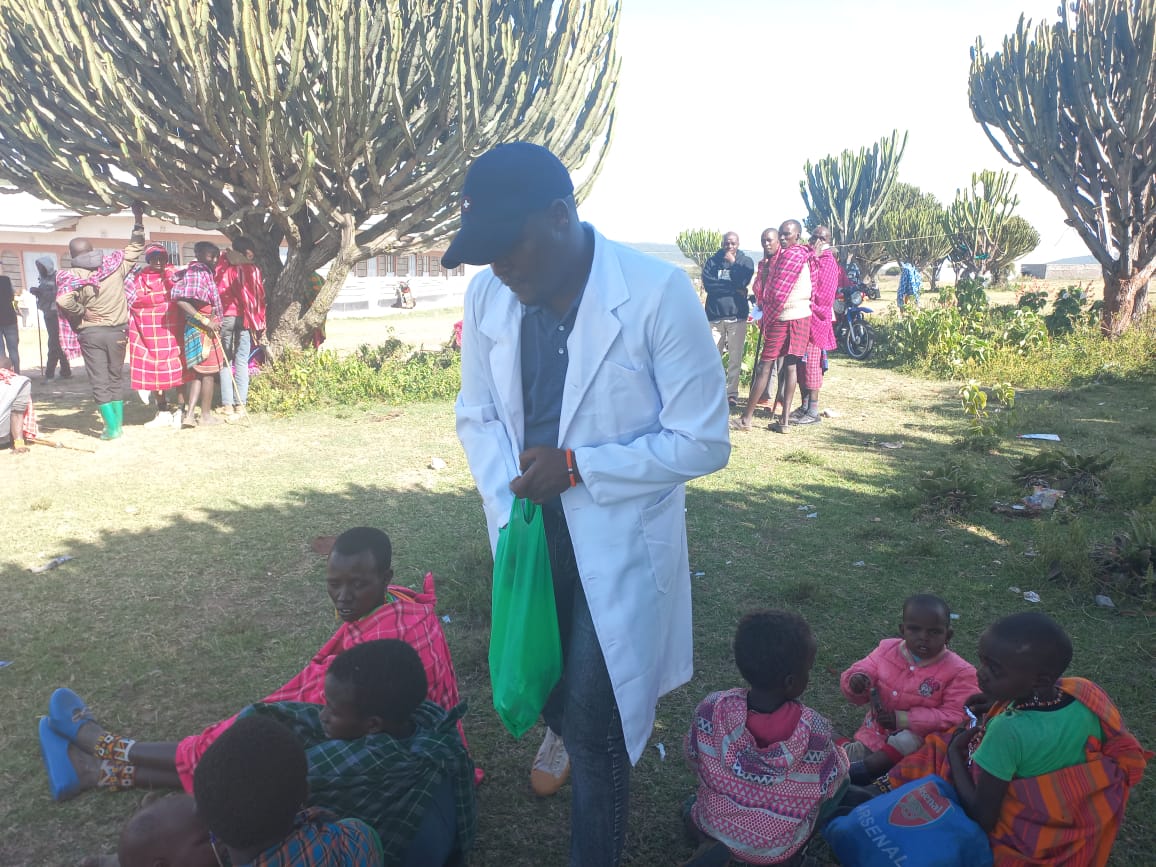 Mnamo Februari 2022, Wamasai wa Loliondo waliomba kuungwa mkono kupitia ombilao kwa serikali ya Tanzania kufuatia vitisho vya hivi karibuni vya kufukuzwa katika maeneo yao, kwa madai ya kuunda pori litakalodhibitiwa na Kampuni ya Biashara la Ortello, linaloendesha uwindaji. Safari za familia ya kifalme ya Falme za Kiarabu na wageni. Kulingana na Taasisi ya Oakland, ushawishi wa kampuni hii umesababisha ukiukaji wa awali wa haki za jamii za Wamaasai kupitia kufukuzwa, kuchoma manyumba na kuua mifugo. Tarehe 25 Mei 2022, jumuiya pia ziliwasilisha ripoti kuhusu njia bora ya ardhi inayohusika itumike kwa Waziri Mkuu wa Tanzania, bila majibu au mijadala yoyote ya maana.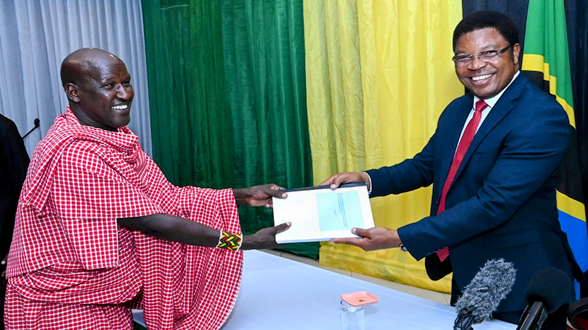 Ni wazi kuwa serikali ya Tanzania haijazingatia ipasavyo au kuitikia wito wa jumuiya wa kuachana na mpango huu wa kuwahamisha watu, ambao iliongezewa nguvu na wafuasi zaidi ya milioni tatu duniani kote.
]Kwa nini Wamaasai wa Tanzania wanalazimishwa kuondoka kwenye ardhi ya mababu zao?"
Tarehe 28 Februari 2022 kipindi cha The Stream, Al Jazeera.
ICCA Consortium inalaani kuendelea kwa uhifadhi wa ngome na mzunguko wa ukatili unaofanywa dhidi ya Wamaasai kupitia miongo kadhaa ya vitisho, kutengwa na kufukuzwa kutoka kwa ardhi ya mababu zao kaskazini mwa Tanzania.
Tunasimama kwa mshikamano na Wamaasai wa Loliondo wanaopinga vitisho na ukiukaji huu na tunaitaka serikali ya Tanzania:
Tunatoa wito kwa mashirika ya uhifadhi na wafadhili pamoja na waendeshaji utalii na watalii binafsi ambao wanaunga mkono au wanaotaka kusaidia mipango ya uhifadhi nchini Tanzania kuwa na msimamo wa wazi dhidi ya ukatili huu na kuunga mkono vipaumbele vya Wamaasai waliojiwekea wenyewe – wahifadhi asili wa Ngorongoro na Serengeti.
Pia tunatoa wito kwa umma kwa ujumla kuchukua hatua kuwaunga mkono Wamaasai kwa kusaini ombi hili la mtandaoni kupitia Avaaz na kuwashirikisha marafiki na mitandao. Ongeza sauti yako kwa zaidi ya watu milioni tatu ambao tayari wametia saini (wakati wa kuchapishwa) na usaidie kufikia lengo la viongozi wa Ngorongoro la wafuasi milioni 3.5.
SASISHO
Hadi tarehe 6 Julai 2022, hali ya Loliondo inaendelea kuwa ya wasiwasi mkubwa. Serikali ya Tanzania imekwenda mbali zaidi kukanusha makosa yoyote na imebana vyombo huru vya habari na asasi za kiraia ndani ya nchi. Hata hivyo, kufukuzwa kumekuwa mada ya kuripotiwa kwa kina huru na kuzua malalamiko ya kimataifa na kulaaniwa kwa wingi (tazama viungo hapa chini).
Mbali na makumi ya watu waliojeruhiwa kwa risasi za moto, mabomu ya machozi na kupigwa, na mamia kulazimika kukimbia askari waliokuwa na silaha tarehe 10 Juni 2022, eneo la kilomita mraba 1500 la ardhi ya kijiji lilivyotangazwa kwenye gazeti la serikali kama Eneo la Pori Tengefu mnamo Juni 17 bila kufuata sheria na taratibu zinazohitajika na kinyume na sheria za kimataifa. Kwa mujibu wa taarifa kwa vyombo vya habari iliyochapishwa na Wizara ya Maliasili na Utalii, kuwekewa mipaka ya kilomita mraba 1500 "…kama eneo lililotengwa kwa ajili ya uhifadhi [ni] kwa manufaa ya kizazi cha sasa na kijacho si kwa Jamhuri ya Muungano wa Tanzania pekee bali pia kwa dunia nzima."
Sheria ya kimataifa ya bioanuwai na sera ya uhifadhi ziko wazi kwamba maeneo yaliyolindwa na yaliyohifadhiwa hayawezi kuanzishwa kwa ukiukaji wa haki za binadamu. ICCA Consortium inalaani vikali ombi la "uhifadhi" kama uhalali uliofichwa kwa vurugu zilizoenea. Hata mashirika ya kimataifa ya uhifadhi yamehoji ikiwa mipango ya eneo hilo inaweza kuzingatiwa kihalali kama iliyokusudiwa kwa madhumuni ya "uhifadhi", wakati serikali ya kitaifa inaonekana kuhamasishwa na fursa za kiuchumi za uwekezaji wa kigeni na shughuli za uwindaji.
Mwishoni mwa mwezi Juni in Nairobi, wakati wa duru ya nne ya majadiliano kuhusu mfumo wa bioanuwai wa kimataifa wa baada ya 2020, wanajamii wa Kimaasai kutoka Loliondo waliwasilisha taarifa kuhusu kufukuzwa kwao, wakisema:
"Ardhi ya makazi yetu imegeuzwa kuwa mbuga ya uwindaji, huku watu matajiri wakiingia kuwinda wanyamapori. Tumeshuhudia mauaji haya ya wanyamapori kwa kujifurahisha tangu 1992, wakati familia ya kifalme kutoka Dubai ilipopewa leseni isiyo na kikomo kwenye ardhi ya vijiji vyetu. Bunduki sasa zimegeuzwa kwetu – watu walewale ambao wametunza mazingira na kuishi kwa amani na kushirikiana chakula, na amani na wanyamapori tangu zamani. Uwindaji na uhifadhi haviendi pamoja, lakini kwa nguvu ya pesa, chochote kinawezekana."
Sikiliza: "Nchini Tanzania, Wamaasai wanaweza kupoteza ardhi yao – tena" (Al Jazeera Podcast, The Take, 11 Julai 2022).
Tumepokea taarifa ifuatayo kuhusu msako wa serikalunaoende wa serikali dhidi ya kuwanyanyasa kisheria na kuwatishia wanajamii wa Kimasai huko Loliondo, Wilaya ya Ngorongoro (sasa tarehe 6 Julai 2022):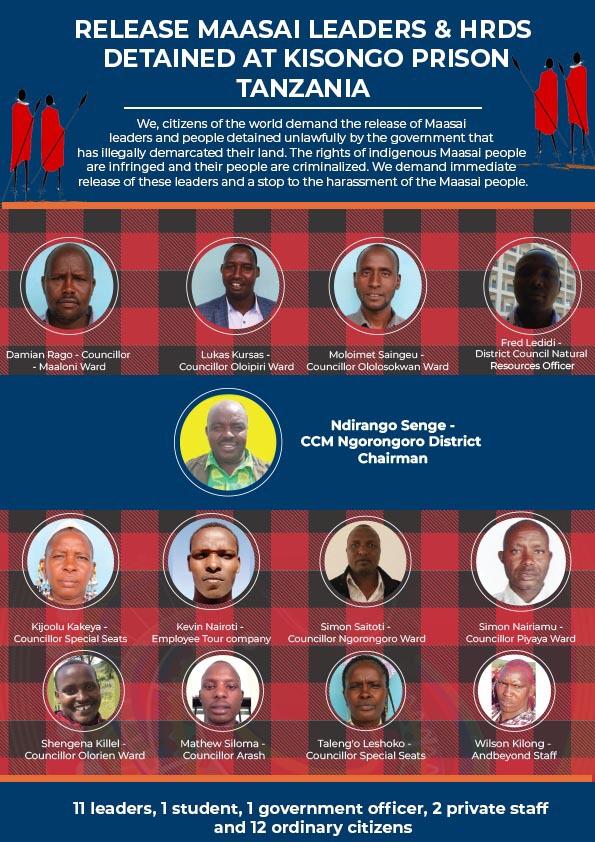 Tangu tahadhari hii ilipochapishwa kwa mara ya kwanza tarehe 12 Juni 2022, suala la kufukuzwa Loliondo limepewa uzito na machapisho huru ya kina, zikiwemo zifuatazo:
Matamko ya mashirika na matamko mengineyo
Kufukuzwa huko Loliondo kulizua kilio cha kimataifa na kulaaniwa sana. Wataalamu mbalimbali wa Umoja wa Mataifa, mashirika ya haki za binadamu na haki za ardhi, mashirika ya uhifadhi, taasisi za kitaaluma na watafiti, na watu mashuhuri wametoa taarifa, zikiwemo:
Tafsiri kwa lugha la Kiswahili: Sharon Ruthia na Aquilas Koko Ngomo.