Reports from the Maasai community of Loliondo in Ngorongoro District, Tanzania, indicate that people are being forcefully evicted from their ancestral lands and territories, starting on 10 June 2022. The ICCA Consortium strongly condemns this inexcusable violence against the Indigenous Maasai
Warning: This alert includes disturbing content about human rights violations and violence against Indigenous Peoples. Note: This alert was updated with new and additional information on 6 July 2022.
Friday 10 June was a dark day for the Maasai of Loliondo following the forceful evictions of the community from their lands, reportedly to create a game reserve for wealthy foreign hunters. After months of threats, tensions have been particularly high since 7 June, when an estimated 700 troops (including police, park rangers, military and other security forces) arrived in Loliondo and invaded their territories by starting to demarcate 1500 km2 in preparation for evictions to create a game reserve. Thousands of Maasai protested this escalation in defense of their ancestral rights to the lands.
---
Download: Media advisory for immediate release
"The violent eviction of the Maasai community in Loliondo, Tanzania" (PDF File)
---
Reports by media, civil society organizations and political parties in Tanzania show the graphic events and injuries sustained by members of the Maasai community. Videos shared on public social media platforms show people fleeing the terrifying evictions, gunshots and smoke rising in the distance, reportedly from tear gas thrown at people. At the time of publication on 12 June, grassroots organizations operating in the area have identified at least 31 people seriously injured by the security forces and admitted to various hospitals across the border in Kenya. A police officer was also reportedly killed in the conflict.
Information continues to be gathered about how many people have been affected and harmed. Accurate reporting is hindered by the government of Tanzania's intimidation of journalists, lawyers and civil society organizations and suppression of freedom of speech and independent media.
There is no context in which such violence against Indigenous Peoples can be allowed or accepted, including in the name of conservation. It must not be tolerated and the perpetrators must be held accountable.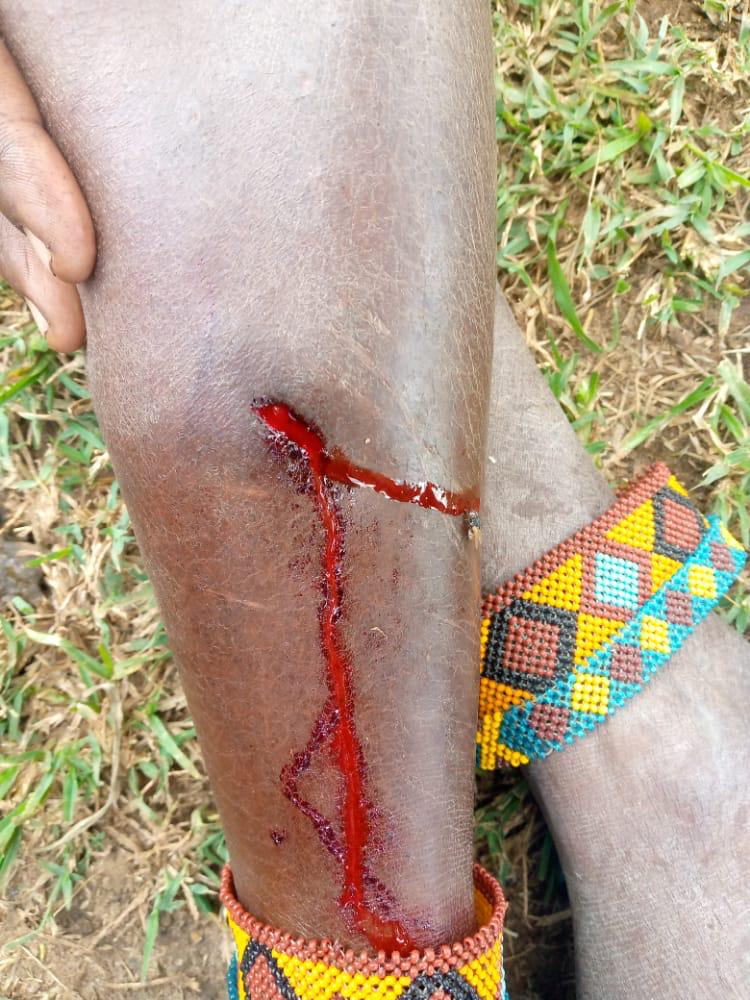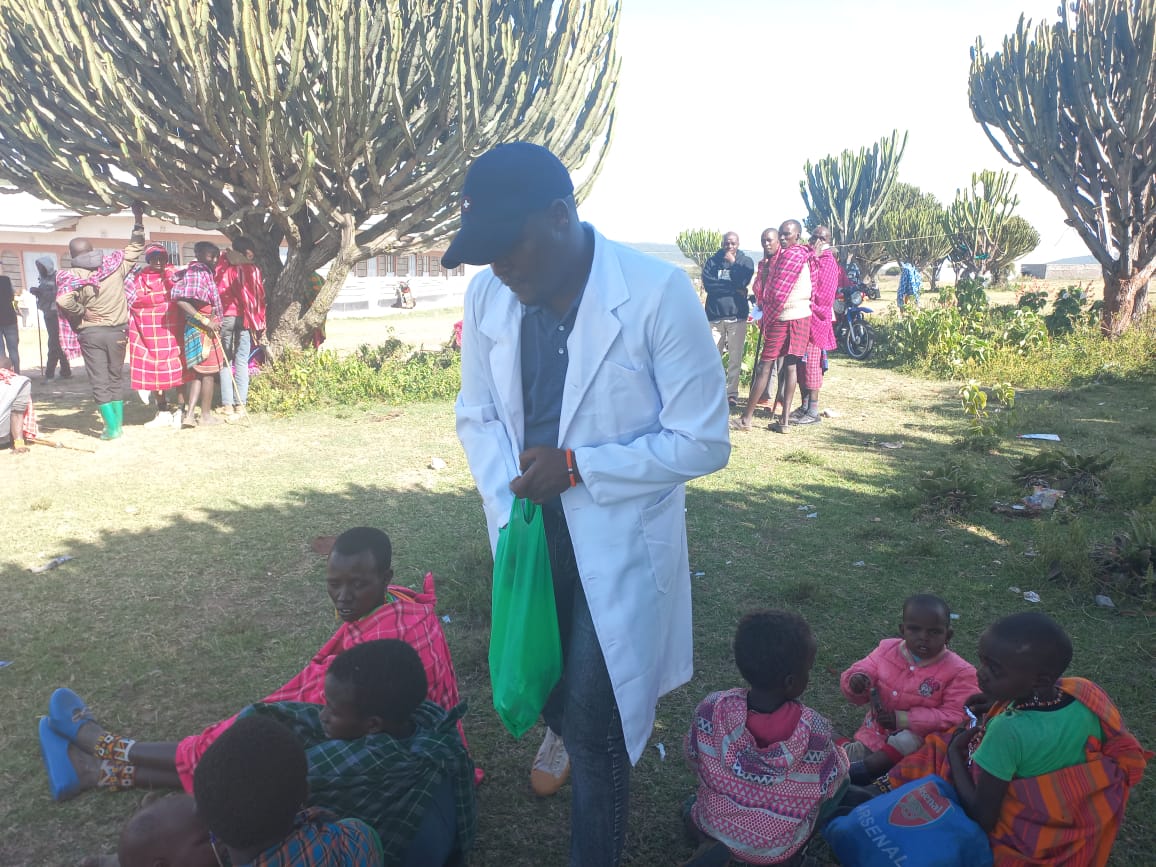 In February 2022, the Maasai of Loliondo called out for support through a petition to the government of Tanzania following the latest round of threats of evictions from their lands, purportedly to create a game reserve to be controlled by the Ortello Business Corporation, which runs hunting excursions for the United Arab Emirates' royal family and guests. According to the Oakland Institute, the influence of this company has led to previous violations of the Maasai communities' rights through evictions, burning of homes and killing of livestock. On 25 May 2022, communities also submitted a comprehensive report on the best way the land in question should be used to the Tanzanian Prime Minister, with no response or any rounds of meaningful discussion.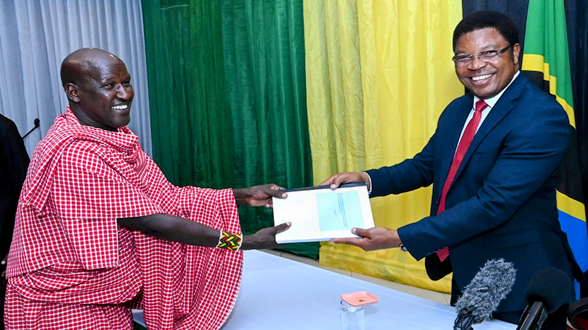 It is clear that the government of Tanzania has not properly considered or responded to the communities' calls to drop these eviction plans, which were amplified by more than three million supporters across the world.
"Why are Tanzania's Maasai being forced off their ancestral land?"
28 February 2022 episode of The Stream, Al Jazeera.
The ICCA Consortium condemns the continued use of fortress conservation and the cycle of violence perpetrated against the Maasai through decades of threats, exclusion and evictions from their ancestral lands in northern Tanzania.
We stand in solidarity with the Maasai of Loliondo who are resisting these threats and violations and urge the government of Tanzania to:
Immediately halt the violent evictions of the Maasai and withdraw all paramilitary and armed forces from their ancestral lands;
Bring to an end the brutal mistreatment, injuries and suffering caused by the evictions, shootings and intimidation and bring to justice the perpetrators of this violence, including the intellectual authors and financiers;
Ensure the affected community members have emergency and ongoing access to adequate and culturally appropriate health care and psychosocial support;
Allow journalists, human rights observers, lawyers and civil society organizations to access Loliondo, speak with affected Maasai pastoralists and report on the situation freely and without intimidation, harassment or coercion;
Respond to the communities' report submitted to the Prime Minister on 25 May 2022, which includes their views on how the land in question should be used;
Uphold commitments to protect human rights, including the rights of Indigenous Peoples, and to appropriately recognize and support conservation by Indigenous Peoples and local communities under the UN Convention on Biological Diversity; and
Refrain from over-reliance on foreign investors and commit to locally rooted, equitable approaches to conservation of the Loliondo area in partnership with the Indigenous Peoples of Tanzania, for example, by supporting the Maasai to secure legal rights through Certificates of Customary Right of Occupancy.
We call upon conservation organizations and funders as well as tourism operators and individual tourists who are supporting or seeking to support conservation initiatives in Tanzania to take a clear stand against this violence and back the self-determined priorities of the Maasai – the original conservationists of the Ngorongoro and Serengeti.
We also call on the general public to take action in support of the Maasai by signing this online petition via Avaaz and sharing it with friends and networks. Add your voice to the more than three million people who have already signed it (at the time of publication) and help meet the Ngorongoro leaders' goal of 3.5 million supporters.
UPDATES
As of 6 July 2022, the situation in Loliondo continues to be incredibly tense. The Government of Tanzania has gone to great lengths to deny any wrongdoing and has clamped down on independent media coverage and civil society organisations within the country. However, the evictions have been the subject of extensive independent reporting and sparked international outcry and widespread condemnation (see links below).
In addition to the dozens of people injured by live ammunition, tear gas and beatings and hundreds forced to flee armed units on 10 June 2022, the 1500 km2 of village land was reportedly gazetted as a Game Controlled Area on 17 June without following the necessary legal procedures and in contravention of international law. According to a press release published by the Ministry of Natural Resources and Tourism, the demarcation of the 1500 km2 "…as a reserved area for conservation [is] for the benefit of the present and future generations not only for the United Republic of Tanzania but also for the rest of the world."
International biodiversity law and conservation policy are clear that protected and conserved areas cannot be established through violations of human rights. The ICCA Consortium strongly condemns the invocation of "conservation" as a thinly veiled justification for the widespread violence. Even international conservation organisations have questioned whether the plans for the area can legitimately be considered as intended for "conservation" purposes, when the national government appears to be primarily motivated by economic opportunities of foreign investment and hunting operations.
In late June in Nairobi, during the fourth round of negotiations on the post-2020 global biodiversity framework, Maasai community members from Loliondo presented a statement on the evictions, saying:
"Our homeland has been turned into a hunting park, with wealthy people coming in to hunt the wildlife. We have witnessed this killing of wildlife for fun since 1992, when the royal family from Dubai was given an open-ended license to our village lands. The guns are now turned to us – the very people who have taken care of the environment and shared harmony, food, and peace with wildlife for time immemorial. Hunting and conservation do not go together, but with the power of money, anything is seemingly possible."
LISTEN: "In Tanzania, the Maasai may lose their land – again" (Al Jazeera Podcast, The Take, 11 July 2022)
We have received the following information concerning the continued government crackdown on and legal harassment and intimidation of the Maasai communities in Loliondo, Ngorongoro District (current as of 6 July 2022):
A total of 25 Maasai leaders, including ward councilors and the District Chairman of the ruling party (CCM), have now been charged with conspiracy to commit murder and causing the death of the police officer on 10 June. Their court case was initially scheduled for 30 June but has been postponed to 14 July. Lawyers and family members have asked for the case to be fast-tracked because some of the accused are very elderly.
New reports indicate that there is a growing number of people arrested, charged with murder, and held in custody at Kisongo prison. At the time of publication, 27 people are waiting to be sent to court on 14 July.
Security forces continue to forcefully evict people and livestock from demarcated land for the designated Game Reserve in Loliondo. Livestock found within the demarcated area has been taken and locked up and families looking for their livestock have been asked for large sums of money to get their livestock back.
After the government called for a crackdown on "illegal immigrants", over 72 community members in Loliondo have been arrested and accused of being Kenyans. With the support of lawyers representing them at the district court, most of them were released after they were confirmed as Tanzanian citizens, but some remain detained for unknown reasons and durations.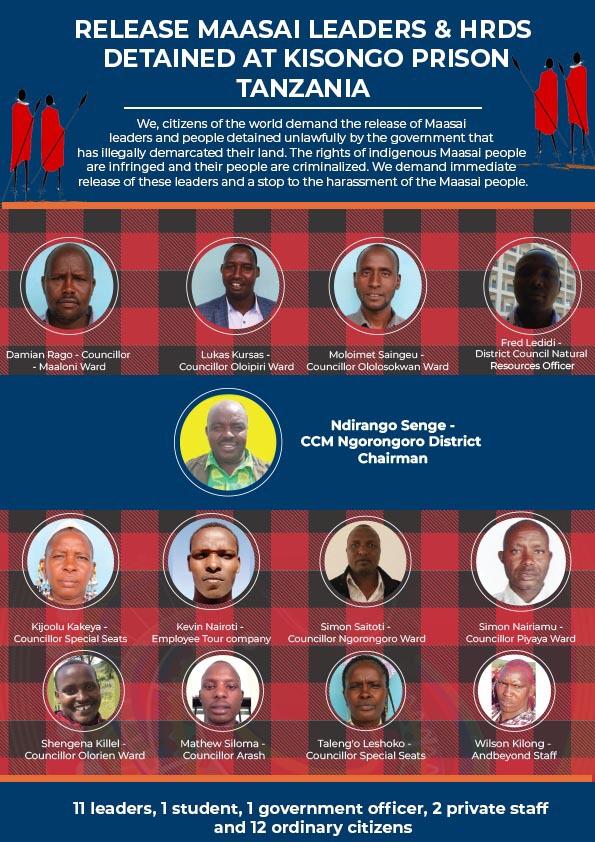 INDEPENDENT MEDIA COVERAGE
Since this alert was first published on 12 June 2022, the evictions in Loliondo have been the subject of extensive independent reporting, including the following:
ORGANISATIONAL AND OTHER STATEMENTS
The evictions in Loliondo sparked an international outcry and widespread condemnation. A wide range of UN experts, human rights and land rights organisations, conservation organisations, academic institutions and researchers, and notable individuals have issued statements, including:
LEARN MORE