Published by Indigenous Peoples Rights International (IPRI) in August 2022, the report features analyses of global trends and national experiences from the Democratic Republic of the Congo (overseen by ICCA Consortium Member ANAPAC-RDC), Brazil, India, and the Philippines
First published on 08/29/2022
Excerpt from the report's introduction:
COVID-19 has had devastating impacts on Indigenous Peoples given their pre-existing conditions and less access to healthcare services, which situate them in the most vulnerable health category with higher risk of infection, related illnesses, and death. They also manifest higher rates of communicable and non-communicable diseases compared to their non-Indigenous counterparts, apart from having high mortality rates and lower life expectancies, malnutrition and under-nutrition. Contributing factors that increase their potential for higher risk and exposure and mortality rates are the historically existing "profound infrastructure deficit," such as lack of or poor access to sanitation and clean and safe water, quality medical services, housing, and information, among others.
The usually remote geographic location put many Indigenous communities at the risk of being left out in the COVID-19 pandemic responses and recovery efforts. Indigenous Peoples in urban areas depend mainly on cash income to pay basic needs such as food, rent, transportation, and services. The closure of their sources of livelihood and their limited mobility affected access to testing, medical and economic assistance, further excluding or marginalizing them in the pandemic response measures.
Indigenous Peoples experience widespread stigma and discrimination in healthcare services which discourage them from accessing healthcare, if and when available. The pandemic has exacerbated the existing social and economic inequalities that further impact particular sections of Indigenous societies, including women, youth, children, persons with disabilities, and the elderly.
The response measures to contain the COVID-19 pandemic and mitigate its impacts affected not only the Indigenous Peoples' sources of livelihoods and subsistence, but also the practice of their culture and defense of their territories. Restrictions and limitations on movements and border controls, imposed physical distancing, enforced sanitation measures and the use of personal protective equipment, and other measures constrained access to their jobs, production areas, food, social and community networks, and health and education services. Response measures have been used by some governments to suspend constitutional processes and provisions that protect Indigenous Peoples' rights, further jeopardizing the exercise of their rights to remedy and redress. With almost 86 per cent of the estimated total population of the world's Indigenous Peoples engaged in the informal economy, which includes their traditional livelihoods, they are excluded from formal social protection programs, limiting their access to government support in emergency situations such as the pandemic. Thus, extensive recommendations are forwarded to ensure that Indigenous Peoples, including indigenous women, children, youth, persons with disabilities and the elderly, are visible and actively engaged in the crafting and processing of the pandemic mitigation efforts and in the post-COVID-19 recovery measures.
Governments must ensure Indigenous Peoples' participation in decision-making bodies at all levels including national, regional and local plans of action to curb or mitigate COVID-19. Indigenous Peoples' own measures and practices must also be integrated into national measures as these have been recognized and proven effective. More importantly, Indigenous Peoples' right to be consulted for their free, prior and informed consent (FPIC) remains applicable during the pandemic.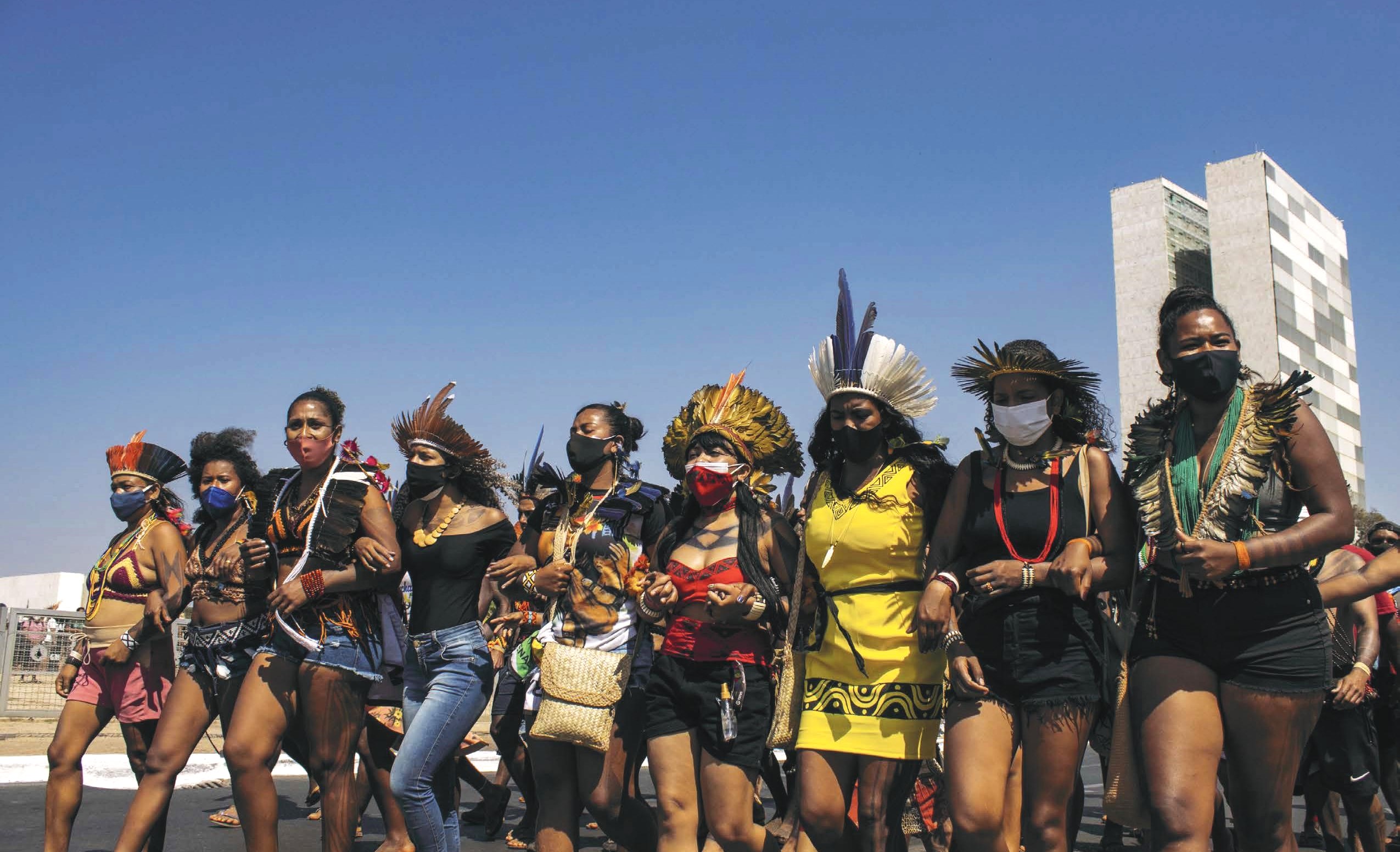 Published by IPRI in August 2022, the report was written by the following:
Global Trends on the Impacts of COVID-19 And Governments' Response Measures on Indigenous Peoples' Rights and Well-Being: Bernice Aquino-See
Democratic Republic of the Congo report: Alex Kapupu Mwenelwata, Research Assistant and Master's Student at the Université Pédagogique Nationale (UPN/Kinshasa). Survey achieved under the supervision of: Joseph ITONGWA MUKUMO (National Executive Director of ANAPAC-RDC) and Diel Mochire Mwenge (IPRI National Coordinator in the DRC and Provincial Director of PIDP North Kivu)
Brazil report: Braulina Baniwa, collaborator of the National Articulation of Ancestral Women Warriors (Anmiga) and Caio Mota, collaborator of the Articulation of Indigenous Peoples of Brazil and the Proteja Collective
India report: Dilip Kanti Chakma, executive director, Indigenous Rights Advocacy Centre assisted by Ms Aditi Tulsyan
Philippines report: Aldwin Quitasol and Kimberlie Quitasol with Panaghiusa Philippine Network to Uphold Indigenous Peoples Rights, Cordillera Peoples Alliance, Philippine Task Force for Indigenous Peoples Rights, Cordillera Peoples Alliance, The Legal Rights and Natural Resources Center-Kasama sa Kalikasan, Timuay Justice and Governance
Download the report here and watch the video of the side event where the report's key findings were presented in July 2022.
Recording of the side event where the report's key findings were presented by Bernice Aquino-See. The side event was organised by IPRI and the Indigenous Peoples Major Group and held on 6 July 2022 during the UN High Level Political Forum in New York City. Credit: IPMG's Facebook page.
LEARN MORE