Yvets Morales Medina, a mestizo woman from the Andes, is an Ecuadorian and has recently assumed the position of Communications Coordinator for Latin America
By ICCA Consortium
---
Yvets Morales Medina, a mestizo woman from the Andes, is an Ecuadorian currently living in Brazil and Ecuador. She has extensive experience in mass and social communication, particularly with community-based groups.
Yvets recently joined our communications team as the Communications Coordinator for Latin America to make valuable contributions to the work of the territories of life within the region. Although there are significant challenges, the primary focus will be developing and ensuring the successful implementation of an internal and external communications strategy for the ICCA Territories of Life Network – Latin America.
Creating a communication focal point in Latin America and adding Yvets to the Consortium's team exemplify the ongoing regionalization process within our global association. She will prioritize the consistent generation of information and content from Latin America, underscoring the importance of fostering strong relationships with the communication teams of our Membership. Additionally, the aim is to establish connections with media outlets and organizations.
This presents an excellent opportunity to make meaningful contributions towards strengthening the care, protection, and awareness about and in the territories of life.
Please join us in welcoming Yvets to her new role!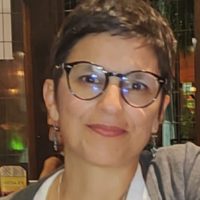 Based in Ecuador and Brazil. Yvets Morales Medina graduated from and worked in communications with social and community-based organizations focusing on communication, education, biodiversity, health, new technologies, and public policy. In addition, she has managed communication and research projects from a popular and community perspective and has experience in social and communication research methodologies in Latin America. While living in Brazil, she joined the ICCA Territories of Life Network through the ICCA Territories of Life Network – Ecuador. Currently, she coordinates communications for the ICCA Territories of Life Network – Latin America. She feels and sees the South from the South.
See Yvets' bio in French and Spanish.