Join the team of volunteers to support the global movements for territories of life
First published on 01/27/2020, and last updated on 12/01/2023
Communication across continents, languages and cultures is part of our daily life in the ICCA Consortium. As we continue to improve our capacity to share and exchange stories, experiences and information with our membership and partners, we are strengthening and expanding our group of volunteers and collaborators to support linguistic tasks such as translation, interpretation, editing, proofreading, transcription, subtitling and post-editing.
If you wish to be involved in something meaningful and if you have a bit of time to dedicate to our diverse and colourful movement, we would be more than happy to welcome you into the volunteer linguistic team! We are right now looking for translators, editors and interpreters working between English and Portuguese, English and Hindi, English and Swahili, and English and Russian. We will also welcome those who work with linguistic combinations between any of these languages: English, Spanish, French, Arabic, and Chinese.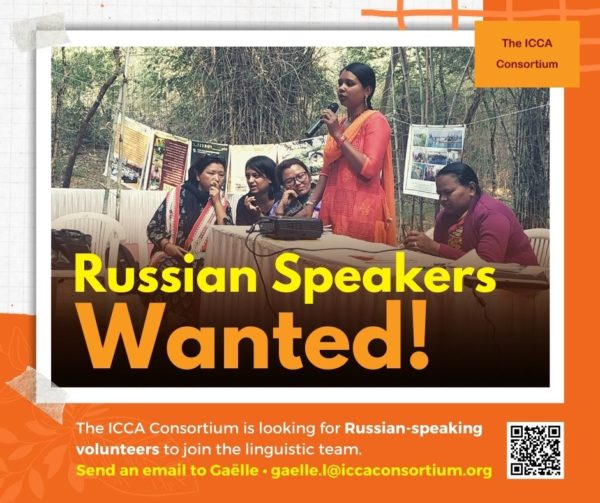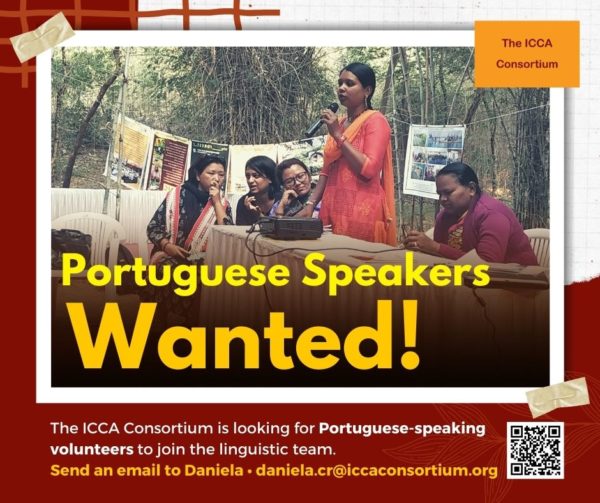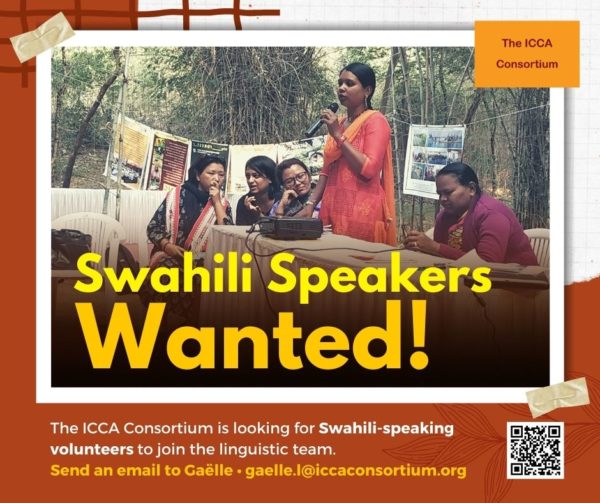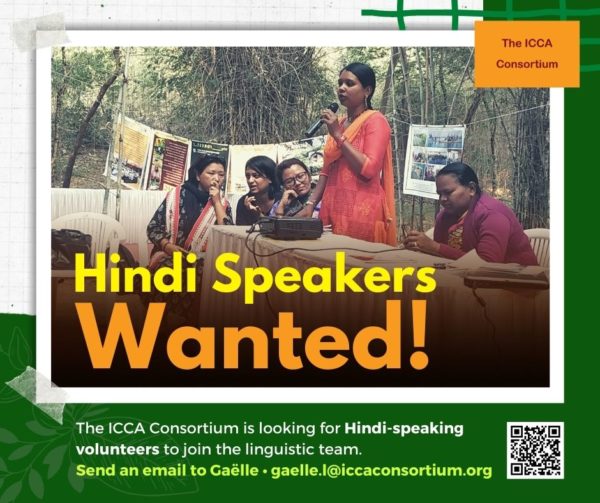 The texts we need to translate, edit or proofread are diverse: it may be an article for the Newsflash, a short biography of a member of the Council or the Secretariat, a policy brief, or internal documents such as meeting minutes. The events for which we need interpretation are diverse as well: they can go from internal meetings across regions to public dialogues about conservation or solidarity exchanges. Sometimes, we also need help with the transcription and subtitling of short videos from our Members and colleagues from all around the world. We will discuss and decide the scope of tasks with you depending on your skills, availability and knowledge of the ICCA Consortium and ICCAs—territories of life, and we will work closely with you in the process to ensure high-quality work and continuous improvement.
If you are interested in volunteering with us, please e-mail Gaëlle (gaelle.l@iccaconsortium.org) for Hindi, Russian and Swahili (as well as French, Arabic, and Chinese) and Daniela (daniela.cr@iccaconsortium.org) for Portuguese (as well as Spanish), mentioning your motivations, your mother tongue, the languages you speak and between which languages you can provide linguistic support, your experience with one or more of the linguistic support skills (translation, editing, proofreading, interpretation, etc.), and your approximate availability per month. There is no specific deadline and we will continue to welcome new volunteers on an ongoing basis. Thank you in advance and we look forward to hearing from you soon!
Featured image: Shalu, from the Dhimer community in Maharashtra, India, shares her experience during the ICCA Consortium's South Asia Regional Assembly in December 2019. Original photo: Emma Courtine
27 January 2020
Updated 9 March 2022