Indigenous youth digital storytelling project undertaken by members of the Asia Indigenous Youth Platform, with support from UNESCO and Asia Indigenous Peoples Pact, culminates in live premiere of five beautiful videos
By Junia Anilik, PACOS Trust (ICCA Consortium Member)
From October to December 2021, five youth groups from Indonesia, Malaysia, India and Bangladesh produced short videos on issues important to them and shared them in a live premiere event on Facebook on 17 December.
The videos were a result of an Indigenous youth digital storytelling project carried out by members of the Asia Indigenous Youth Platform from Ranu Welum Foundation (Indonesia), PACOS Trust (Malaysia), Bangladesh Indigenous Youth Forum (Bangladesh), Coastal Students Cultural Forum (India) and Karbi Students' Association (India), with funding from UNESCO and support from Asia Indigenous Peoples Pact. The project aimed to: 1) train Indigenous youth in journalism and filmmaking skills and how to develop Indigenous knowledge and language resources; 2) train Indigenous youth to become grassroot trainers on journalism, filmmaking and documenters of Indigenous knowledge and language; 3) train Indigenous youth in media and advocacy, focusing on Indigenous land rights and the environment; and 4) produce five documentation works by Indigenous youth from Bangladesh, India, Malaysia and Indonesia. The project started with a three-day online Training for Trainers on Digital Storytelling and Advocacy, which included participants from Indonesia, Malaysia, Bangladesh and India. After the training, five youth from these countries were selected to carry out mini projects with seed funding through which they did a similar training in their own community and then practiced producing media to advocate for issues that concerned them.
In Malaysia, the youth focused on promoting the mother tongues of various Indigenous groups in Sabah, starting with the Dusun Begahak ethnic group from Tungku, Lahad Datu. They chose smaller groups that are less well known and have less public exposure. Youth in Kalimantan, Indonesia, made a film centred on the Ulin tree, which is a very important tree for the Indigenous Dayak. The film was shot in Talekoi village, one of the oldest Dayak villages in East Barito regency, an 8-hour drive away from Palangka Raya city.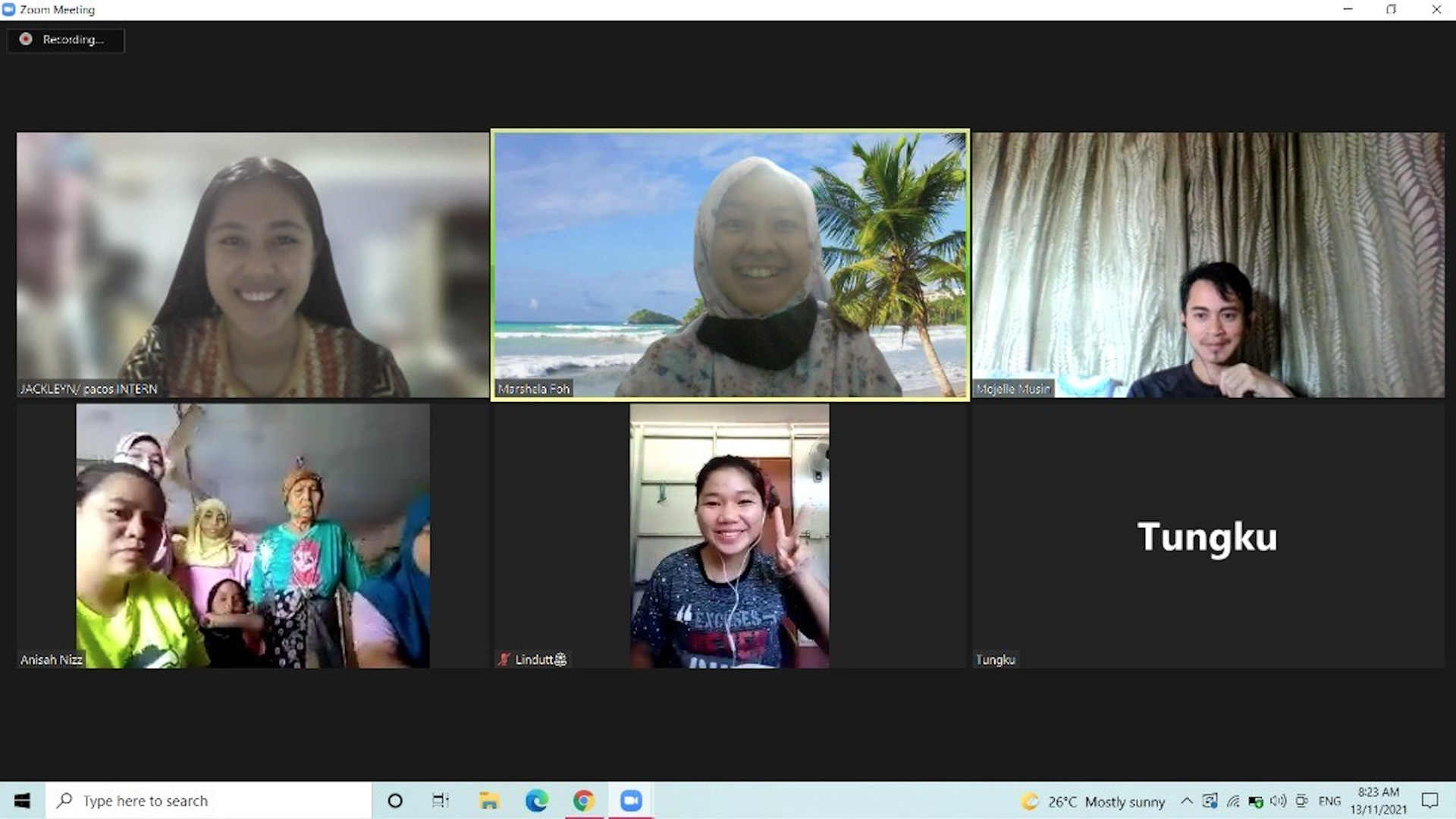 In Bangladesh, the team led by Antani Rema made a film to showcase land issues of the Garo people of Modhupur. Meanwhile, in South India, the theme for the team's documentary was the development history of the fishing village Marianadu, which was formed as a development initiative that brought Indigenous fishers from various villages into a rich marine fishing ground area around the seashore. Lastly, in Northeast India, the story the team wanted to tell was about Sumila Ronghanpi, a 12-year-old Karbi Indigenous girl who was brutally killed in April 2021. The circumstances she and her families faced mirrored those of many Indigenous Peoples who have to send their children away from the village to be taken care of by friends or relatives to pursue their education, or for economic reasons.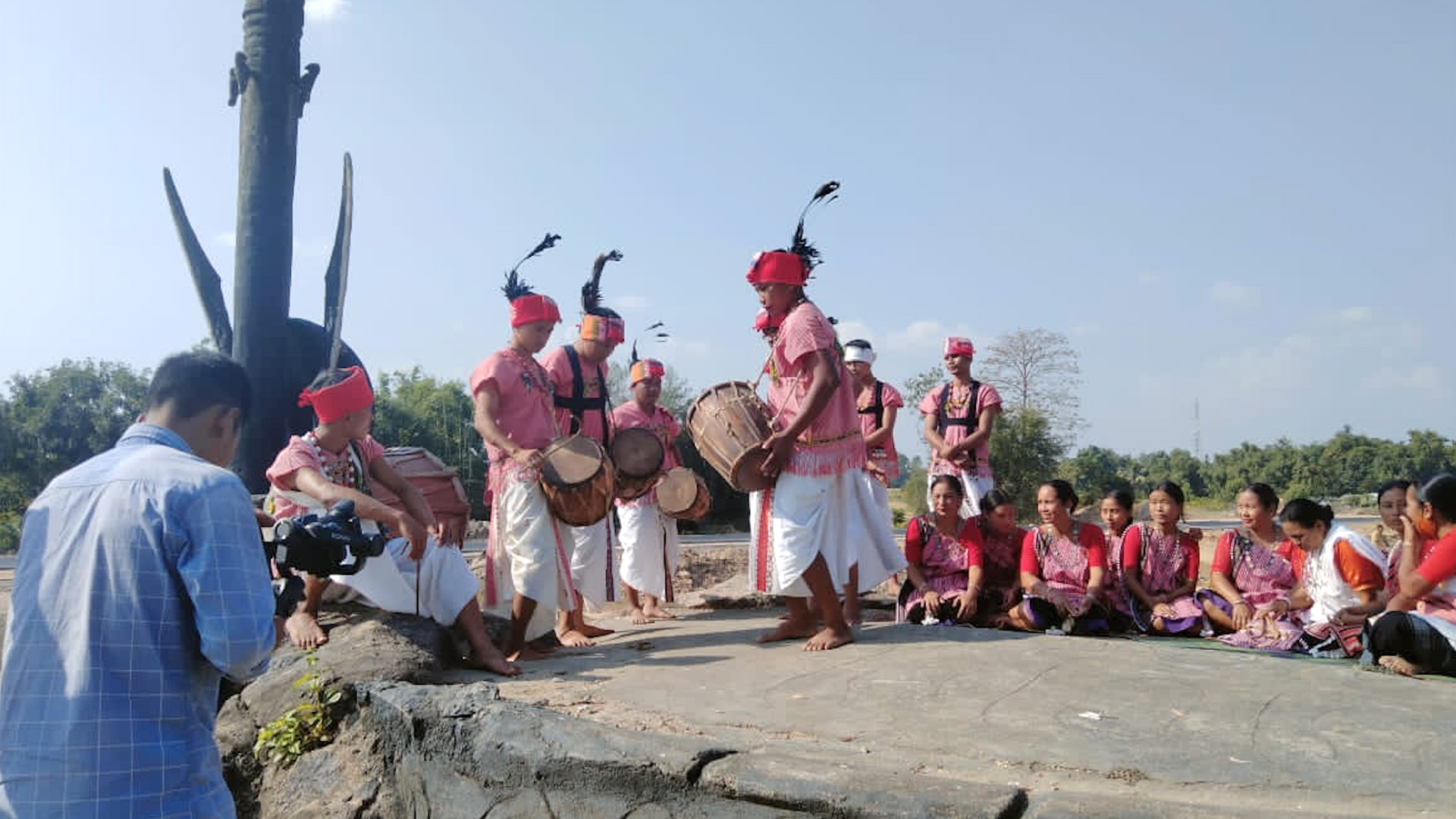 Recording of traditional dance and music in northeast India. Photo: Bishnu Theron
After four weeks of tirelessly filming and editing, the youth teams succeeded in producing the following stories:
"A'bima" by Antani Rema from Bangladesh;
"Development History of Marianadu" by Romer Ignatious from South India;
"The Beauty of Native Language" by Marshela Foh, Mojelle Musin and Jacklyn Stanis from Sabah, Malaysia;
"Halin Alotin: A Journey to Heaven" by Bishnu Teron from Northeast India; and
"Ulin: The guardian" by Ranu Welum Media, Indonesia.
The five videos premiered live on Facebook on 17 December 2021 and can be viewed here. Courtesy: Ranu Welum Foundation
Some of the videos are available on YouTube (see below) while the rest are still being revised and refined.
On behalf of the organisers and participants, we hope that the videos will bring inspiration and awareness to local and international communities not only about the challenges faced by Indigenous Peoples, but also about their stories and experiences, told through their own eyes and in their own voices.