Update : November 13, 2017
After a long battle for land rights, grazing rights, the government of Tanzania has cancelled the hunting license of OBC in Loliondo. Read more here.
Update : February 17, 2015
The ICCA Consortium received notification through various networks and members of an operation carried out by Serengeti National Park against the Maasai residents of villages bordering the park in the villages of Ololosokwan and Arash in Loliondo (see previous alert).
As reported in the Tanzanian media, this incident involved the destruction of over 100 homesteads, as well as food and other family supplies, the confiscation of livestock, and alleged violence committed against members of the community.
Watch this powerful participative video made, despite intimidation, harassment, accusations and direct threats, by 6 members of the Maasai community, from three distinct clans, who have been battling over twenty years to protect their territory.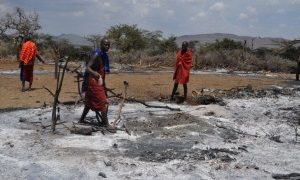 alert-2015-tanzania-maasai-bomas-burned3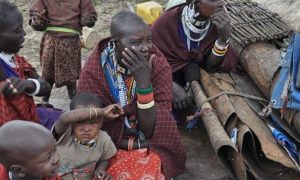 alert-2015-tanzania-maasai-bomas-burned4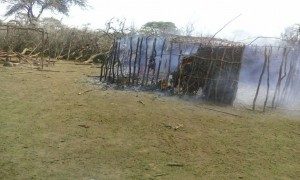 alert-2015-tanzania-maasai-bomas-burned5
 Update: May 6, 2013
An international consortium of local communities, indigenous peoples and NGOs express concern to the Tanzanian Government that the proposed Loliondo Game Controlled Area (GCA) will threaten both conservation and local livelihood interests.
On March 6th 2013, the ICCA Consortium wrote a letter of concern over an impending decision on land right in Loliondo.
There was a press release for this alert.
Considering the following articles, it seemed that this alert was concluded positively. From the Guardian newspaper: "Tanzania ditches plan to evict Masai for Serengeti 'wildlife corridor' ".
Much more information on the outcomes of this matter can be found here, in these press releases and website extracts:
The role of the ICCA Consortium was echoed in these articles: