We call for a new social contract for Indigenous Peoples' rights to self-determination and to sustain and defend their territories of life
---
ICCA Consortium statement on
the International Day of the World's Indigenous Peoples,
9 August 2021
Today, on the International Day of the World's Indigenous Peoples, we renew our call to recognize and respect Indigenous Peoples' rights and relations with their collective lands and territories of life. This year, the official theme of this day is "Leaving no one behind: Indigenous peoples and the call for a new social contract." The global call for a new social contract should acknowledge and promote Indigenous Peoples' rights to self-determination and to sustain and defend their territories of life on their terms.
Amid the ongoing COVID-19 pandemic, which has disproportionately affected Indigenous Peoples in many regions, we commemorate this day at a critical time for the planet's future. The Secretariat of the United Nations Convention on Biological Diversity (CBD) recently released the first complete draft of a global biodiversity agreement which governments will scrutinize ahead of a major summit in Kunming, China. This new agreement is intended to guide action through 2030 to conserve and protect nature – but major questions remain about its potential to do so.
While Indigenous Peoples represent only five percent of the world's population, they conserve a significant portion of the world's lands and are often disproportionately affected by ecological and climate breakdown. Adding to a growing body of evidence such as the Local Biodiversity Outlooks and IPBES global assessment, the ICCA Consortium published a major report in May that underscored the critical importance of recognizing and supporting Indigenous Peoples' rights, territories, and governance systems for equitable and effective conservation.
---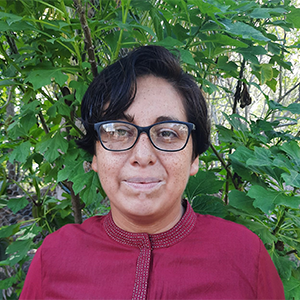 "Indigenous worldviews, wisdom, values, and the central role of Indigenous women, in particular, should guide decision-making about the future of Mother Earth. From the moment we are born, Indigenous women coexist with biodiversity. We rely on biodiversity, and we work to manage biodiversity in a way that allows for a dynamic balance in our territories. This allows the territories we inhabit to be conserved in the best way. So why not take this way of life as a pillar for the conservation of biodiversity?"

— Sara Oliveros López, Secretary, ICCA Consortium Council
---
There is ample evidence that Indigenous Peoples are central to sustaining the diversity of life on Earth. Still, this draft of the global biodiversity framework does not yet meaningfully address critical issues raised by Indigenous Peoples. However, there are still opportunities to bring positive changes to this draft before it is tabled for adoption at the upcoming fifteenth meeting of the Conference of the Parties (COP) to the Convention.
The new global biodiversity framework needs to more meaningfully recognize Indigenous Peoples' outsized role in nurturing, protecting, and conserving nature, including by respecting and safeguarding their human rights and their customary rights to and relations with their lands, waters, territories, and resources, ensuring their meaningful participation in decision-making, and securing appropriate financing for their self-determined initiatives.
As an international association, the ICCA Consortium supports Indigenous and community organizations to engage with the CBD negotiations and their governments, at both the international and national levels, to ensure that the global biodiversity framework adequately addresses their priorities and concerns.
The ICCA Consortium will continue to shine a spotlight on injustices, foster dialogue, and find common ground for a new social contract that will genuinely catalyze transformative change in multilateral decision-making and throughout our societies.