We must take stock of the March 2022 negotiations in Geneva to ensure a strong outcome of the next round in Nairobi in June
Ameyali Ramos, International Policy Coordinator
Parties and observers to the UN Convention on Biological Diversity met in Geneva, Switzerland, from 13-29 March 2022 for the third round of in-person negotiations on the post-2020 global biodiversity framework (OEWG-3). It was the first time in two years that Parties met in-person and, despite the ongoing COVID-19 health crisis, the energy was positive and enthusiastic.
But perhaps because it was the first in-person meeting, rather than negotiating, Parties were more intent on discussing language in the post-2020 framework without clear conclusions – so much so that Parties will meet again in Nairobi from 21-26 June to continue discussions and, hopefully, arrive at some negotiated text.
The discussions in Geneva revealed a gridlock between so-called developed and developing countries, especially around financial resources and responsibility and accountability mechanisms. Unless Parties arrive willing to truly proactively negotiate, it is likely that this gridlock will continue in Nairobi.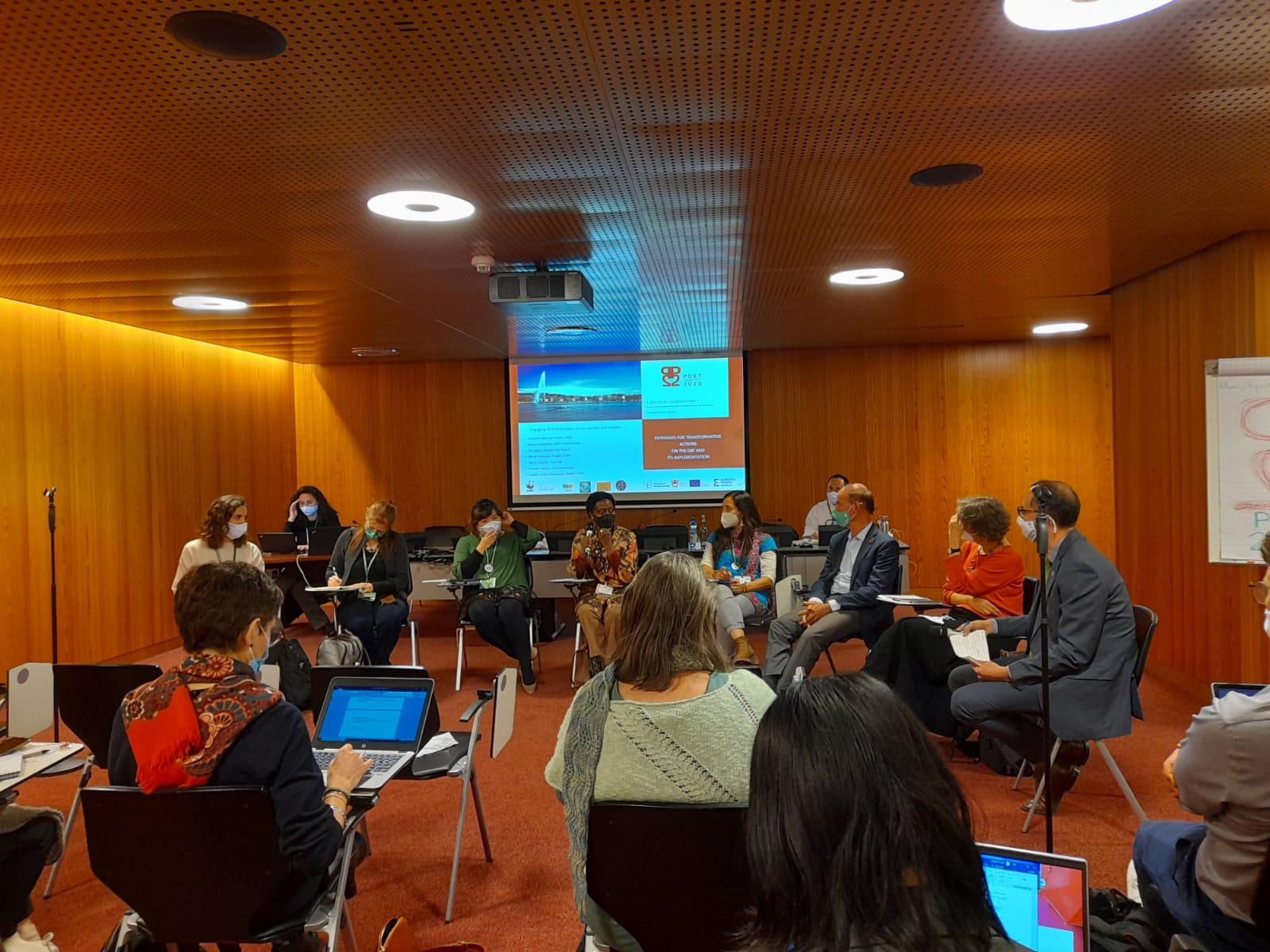 Despite some challenges, Geneva was a turning point for the marked increase in visibility of the human rights-based approach and rights in general in the post-2020 framework – something for which the ICCA Consortium has been advocating since the start of the post-2020 process several years ago. Numerous Parties tabled language on Indigenous Peoples' and local communities' (IPLCs') rights, participation, inclusion, and access as well as on recognizing the role of IPLCs in conservation and on respecting IPLCs' territories. While most of this language continues to be in brackets (i.e., not agreed upon), it is a positive step forward. And in certain targets like Target 3 (known as the 30×30 target), the "rights of IPLCs" is currently in the text without brackets – a noticeable advancement from earlier drafts of the framework.
In Geneva, there was a clear tendency by Parties to move any mention of "rights" to a section on overarching guiding principles (known as Bbis) and to delete it from goals and targets in an attempt to streamline target language. In Nairobi it will be imperative to defend the inclusion of relevant rights language in specific goals and targets as a foothold to ensure proper implementation of these targets at the national and sub-national level.
Unfortunately, the development of the post-2020 framework has been significantly challenged by the ongoing global health crisis. Participation of observers in general and IPLCs in particular has been extraordinarily difficult and it seems the in-person negotiations in Nairobi in June will not be different. Access to the negotiations has been severely curtailed, which will make negotiations and political advocacy even more challenging.
Fortunately, Geneva created an opportunity for IPLCs to create alliances with some Parties and NGOs which will hopefully prove useful in Nairobi. Let's hope Parties come to Nairobi ready to negotiate in a constructive way.