The Maasai community of Ngorongoro are living in fear of dispossession from their ancestral lands and territories, loss of livelihood and security of their defenders. A group of human rights defenders, including some ICCA Consortium Members, issued a statement to condemn any possible evictions and other violations of human rights in Ngorongoro Conservation Area
The Maasai of Ngorongoro in Tanzania are the powerful and proud stewards of their ancestral lands and territories of life. However, they have also faced eviction and forced resettlement over many decades. Currently, they fear for the loss of 1,500 square kilometers of their grazing and habitation land in the Ngorongoro Conservation Area. If carried out, the eviction would likely displace over 70,000 Maasai and more than 200,000 of their livestock. This would be a multi-layered violation of their individual, collective and customary rights and of Tanzania's commitment to national and international obligations.
According to an advisory by a group of Tanzanian human rights defenders, including some Members of the ICCA Consortium, the threats and attempted evictions in Ngorongoro have existed since 1992 after promises that evictions would never happen again. The rights of communities have been violated on multiple occasions through this series of threatened evictions. For instance, during the state's ploys to forcibly take village land in Loliondo Division, people and their livestock were killed, homes were set ablaze and property was destroyed.
Acknowledging the recent step by Prime Minister Kassim Majaliwa to attempt to allay the fears of evictions, the ICCA Consortium joins the group of Tanzanian human rights defenders in urging the government stakeholders (Parliament, Ngorongoro Conservation Area Authority, Parliamentary Committee on Environment and Natural Resources, Ministers and others) to abandon plans to evict pastoralists from Ngorongoro, uphold their international human rights obligations and work closely with the community to find a lasting solution. We also urge the government of the Republic of Tanzania to objectively address the issue and protect the rights of the Maasai to live in their ancestral lands with dignity and to sustain and conserve their territory – including wildlife therein – through Indigenous pastoralism systems.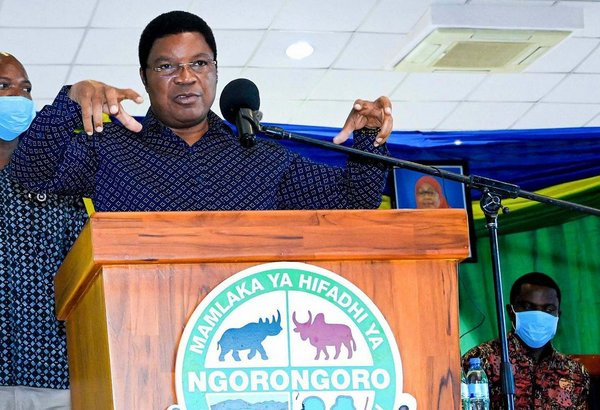 The ICCA Consortium notes with concern the intimidation of journalists and the restriction of other stakeholders to monitor the situation in the Ngorongoro Conservation Area. On 3 February 2022, it was reported that six journalists were temporarily detained and interrogated on accusations of going into the Ngorongoro Conservation Area without permits. This has caused fear among those who would like to offer support to the community as they face human rights violations and among those who are upholding freedom of press and access to information for the people of Tanzania and the world.
We join the Maasai community, human rights defenders, and our membership in Tanzania in their calls to action, including to:
Ministry of Tourism and Natural Resources and Ngorongoro Conservation Area Authority: Immediately halt and abandon plans to evict pastoralists and take away village land in Ngorongoro and Loliondo divisions in the name of conservation.
State government and relevant authorities:

Uphold and respects your commitment and obligation to respect and protect the rights of Indigenous Peoples in Ngorongoro. Protecting the rights of Indigenous Peoples who had been evicted from Serengeti was one of the objectives of the Conservation Area when it was established in 1958.
Allow journalists, human rights defenders, and independent observers to access the Ngorongoro Conservation Area in order to provide objective monitoring and reporting, gather diverse experiences and perspectives (including elders, women and youth in the community), and share reliable information with and from pastoralists living in and around the Conservation Area.
Review the law that established the Ngorongoro Conservation Areas through an inclusive and participatory process with the affected Maasai and halt the expansion of tourism activities and infrastructure (such as construction of hotels and increase in motor vehicles) in the meantime to prevent further conflict and displacement.

Parliament: Undertake fair parliamentary debates about the situation in Ngorongoro, informed by objective reporting of free press and human rights observers, and uphold the rights and dignity of the Maasai by refusing to allow dehumanisation and criminalisation of the community for their mere existence and cultures.
TAKE ACTION NOW: Support the community by signing this online petition via Avaaz and sharing it with friends and networks. Add your voice to the more than 3 million people who have already signed it (at the time of publication) and help meet the Ngorongoro leaders' goal of 3.5 million supporters!
LEARN MORE