First published on 10/31/2023
By Xaviera Elorza, Administration Coordinator, ICCA Consortium 
The ICCA Consortium Membership Committee is pleased to announce our newest Members and Honorary members! The following organisations and individuals have joined the membership through the review/intake round in early 2023. In light of our ongoing process of organisational reflection, revisioning and strategic planning, the 2023 General Assembly decided to have only one membership intake round this year (instead of two) and to temporarily pause consideration of new Member applications and Honorary member nominations until early next year.
Eight new Members from Myanmar, Cameroon (2), India, Mexico (2), Pakistan and Vietnam.
Indigenous Peoples' and local community organisations, federations, networks and movements
Tenasserim River and Indigenous Peoples Network (TRIP NET) was established in 2014, envisioning strong community-driven institutions for natural resource management that entailed the full engagement of Indigenous Peoples in Myanmar in their communities' sustainable development. TRIP NET efforts include empowering local people to effectively manage their natural resources and promoting the participation of Indigenous Peoples in decision-making processes. Due to its close connection with forest dependent communities in Tanintharyi Region, the organisation can work in remote areas which others cannot access. A few of their most important achievements include assisting in the mapping of the Kamoethway customary forest and formalising its community management, along with coordinating with Indigenous communities and organisations across Myanmar through the ICCA-NEWS network and the All Burma Indigenous Peoples Alliance to advocate for Indigenous Peoples' rights. 
Recommended by Amalia Maling, ICCA Consortium Honorary member and Regional Coordinator for Southeast Asia (Secretariat)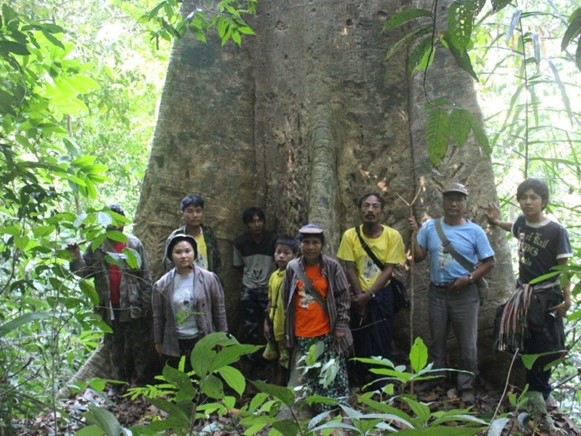 TRIP NET and RKIPN with a big tree
© TRIP NET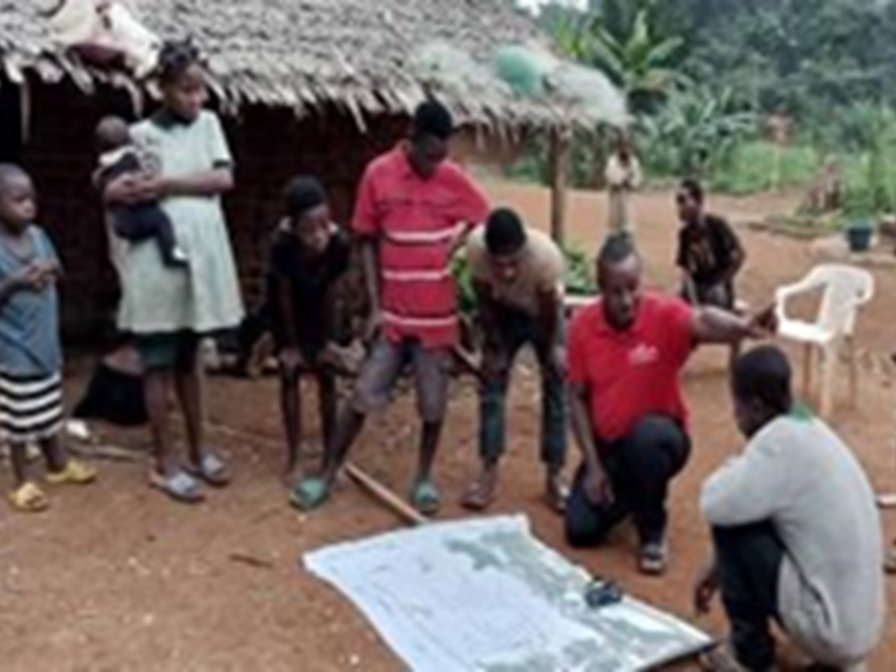 Mapping activities
© OKANI
Association OKANI is an Indigenous Peoples' organisation based in Bertoua, Cameroon. Established in 2006, it works for the promotion of legal and human rights, representation, economic autonomy, improvement of living conditions and securitisation and valorisation of land and territories of forest peoples in the country, especially the Baka and Bagyéli communities. OKANI has extensive experience in Indigenous Peoples' rights advocacy, community project management including income generation, mapping and participatory video.
Van Gujjar Tribal Yuva Sangathan (VGTYS) is a collective of local youth belonging to the Van Gujjar semi-nomadic pastoralist community from the Himalayas, residing in and around the Corbett and Rajaji National Parks in India. Its goal is to work towards ecological restoration of their territories of life and to strengthen cultural practices, livelihood opportunities and customary self-governance of their people, including greater involvement of women and youth.
Recommended by Neema Pathak-Broome, ICCA Consortium Honorary member and Regional Coordinator for South Asia (Secretariat)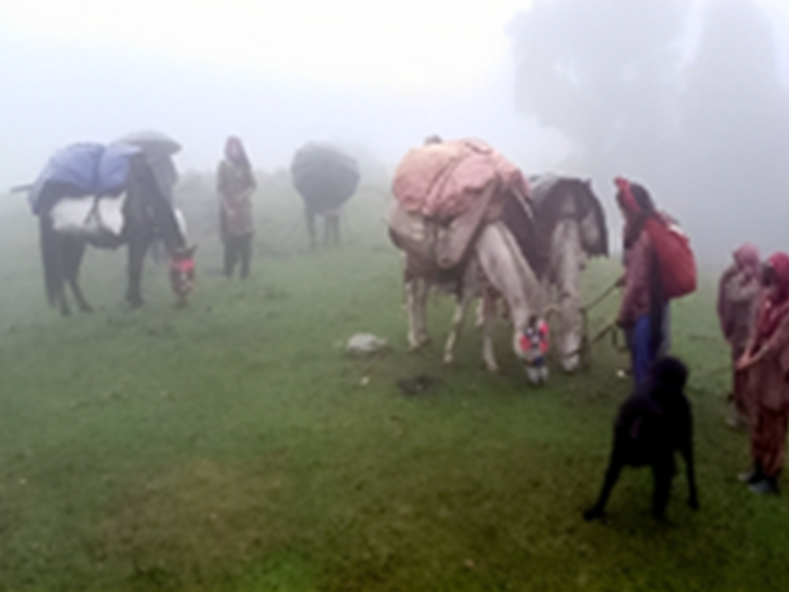 Community in migration
© VGTYS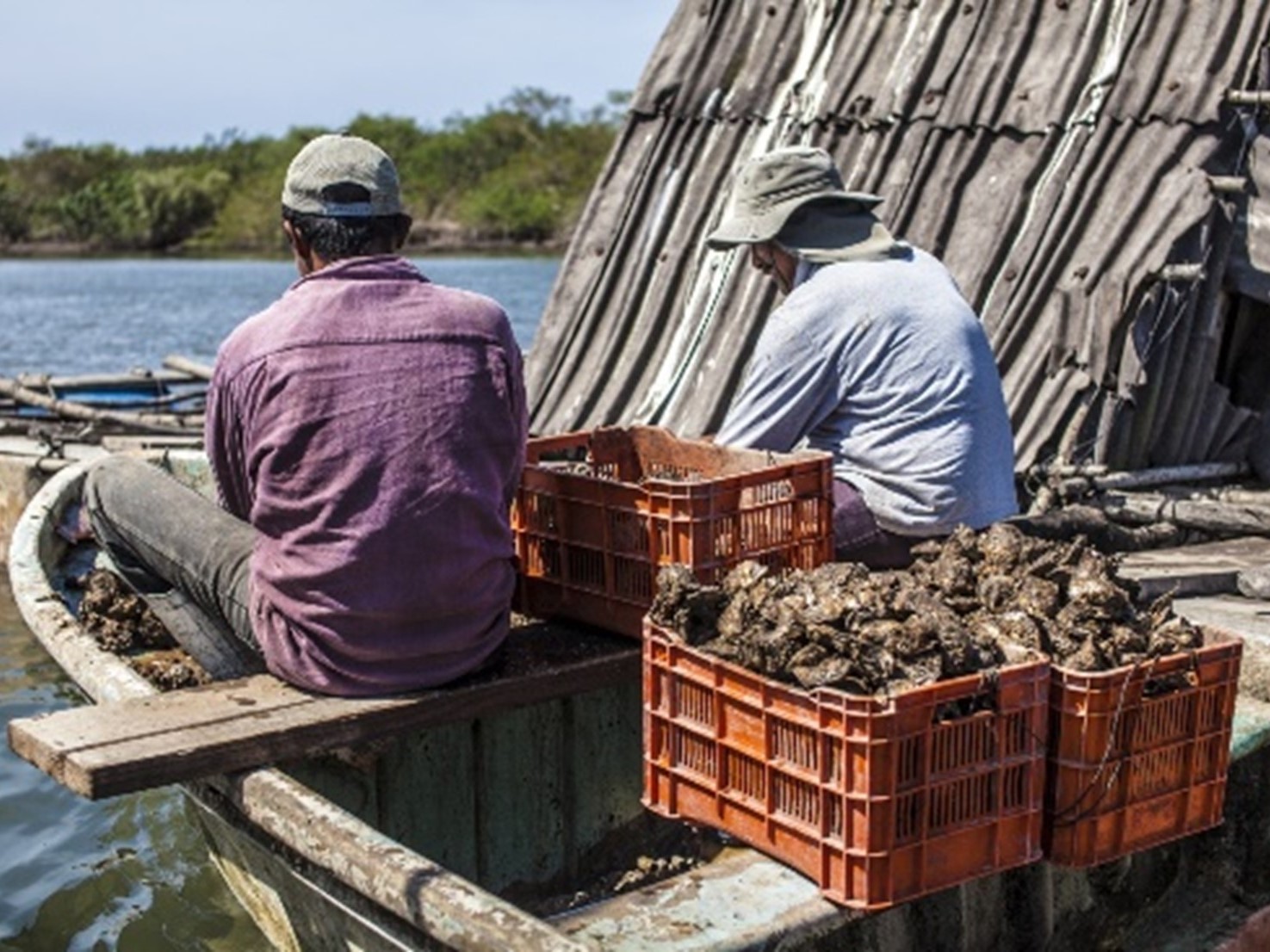 Oyster farming
© Boca de Camichín
Comunidad de Boca de Camichín is a local community self-recognised as a marine and coastal territory of life located in the Marismas Nacionales Nayarit Biosphere Reserve in Mexico. Over more than 15 years, the community have been profoundly involved in the defence of the territory and their rights through their own legitimate and representative decision-making institutions. Their outstanding oyster farming activity has contributed to the conservation of the ecosystem and peoples' livelihoods and they are also part of the regional coordination of Indigenous Peoples and local communities in defence of the San Pedro River and its biocultural heritage.  
Recommended by Nuiwari A.C.,
ICCA Consortium Member
Comunidad Indígena de Jasmín del Coquito is an Indigenous local community, self-recognised as a territory of life and committed to the recovery of its biocultural heritage and the necessary coordination to achieve it. Located in the state of Nayarit, Mexico, it is comprised of people of Nayeri (Cora) and Wixarika (Huichol) origin who recognise themselves as native peoples with their own identity, culture, customs and territory. Along with their self-governing institutions, led by traditional agrarian and civil authorities, they have been opposing extractivist "development" for more than 15 years, defending their territory, their sacred sites and their livelihoods that all depend on it. In their region, they have been active members of the Permanent Assembly in defence of the San Pedro River and its territories. 
Recommended by Nuiwari A.C.,
ICCA Consortium Member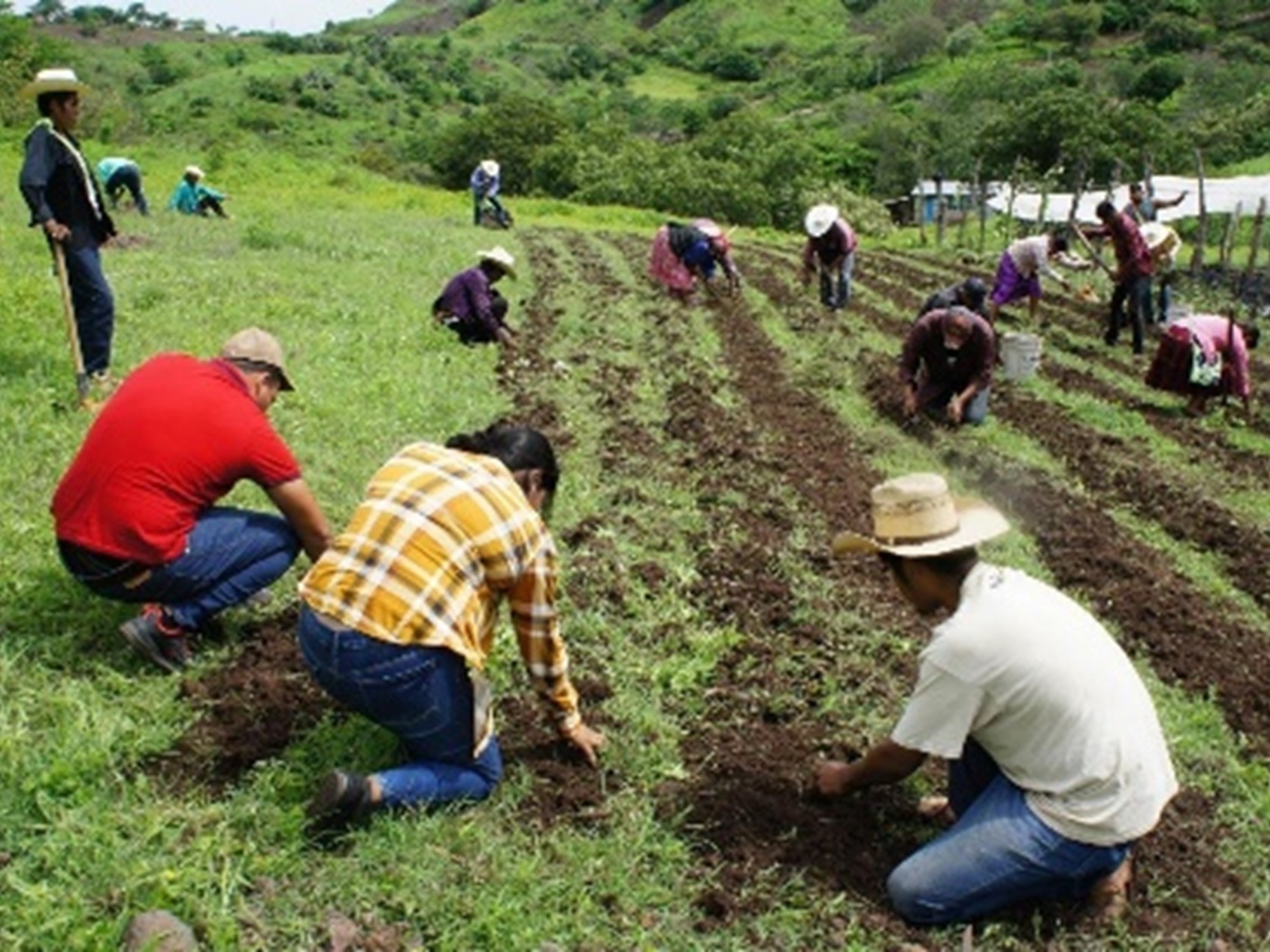 Community-based food production
© Jasmín del Coquito
Civil society and non-governmental organisations, networks with mixed composition and non-governmental research institutions focused primarily at local, national and/or regional levels
Center for Nature Conservation and Development (CNCD) is a local and national non-profit organisation established in 2008 in Cameroon. Its mission is to raise awareness among Indigenous Peoples and the government about the dangers of uncontrolled human activities on the environment, with the aim to preserve Indigenous territories, local governance and cultural diversity conservation. Their work focuses on lobbying and advocacy, information and community empowerment and capacity building, especially in terrestrial, aquatic and forest ecosystems in the south-west region of the country. 
Recommended by Samuel Nnah Ndobe, ICCA Consortium Honorary member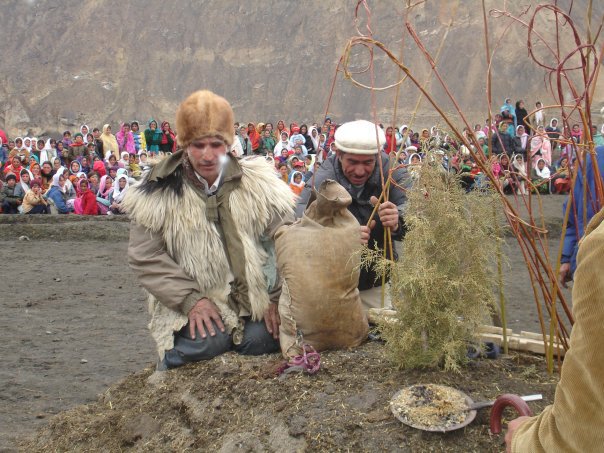 Shimshal Nature Trust (SNT) is a community–driven and community-managed non-profit organisation that operates in Shimshal village, Hunza District, Gilgit-Baltistan Province of Pakistan. Its mission is to protect the hereditary lands and resources of the Shimshal community through a legal framework and environment friendly development activities. It also exists to promote local culture and Indigenous knowledge among locals and outsiders through education, while ensuring that wildlife and humans co-exist within the Karakoram-West Tibetan Plateau alpine steppe eco-region, one of the most important alpine biodiversity regions in the country.  
Recommended by Marc Foggin, ICCA Consortium Honorary member and Plateau Perspectives, Member 
Center of highland natural resources governance research (CEGORN) is a non-profit local NGO established in 2015 in Vietnam that works in environment protection, natural resource management, biodiversity conservation and sustainable development. Its experience includes ethnic minority development, building alliances and partnerships, resilient livelihoods, community-based forest and natural resource management and policy advocacy for legislation development on natural resource management from the local to the central level. CEGORN is also the coordinating organisation of FORLAND (Forest Land Alliance), which works to improve forest and land governance and secure the tenure rights of smallholders by enhancing the capacity of the Langur Villager Conservation Group in Tuyen Hoa district and establishing and supporting 21 farmer-led conservation groups in biodiversity monitoring in Phong Nha – Ke Bang National Park, Quang Binh province.  
Recommended by PanNature,
ICCA Consortium Member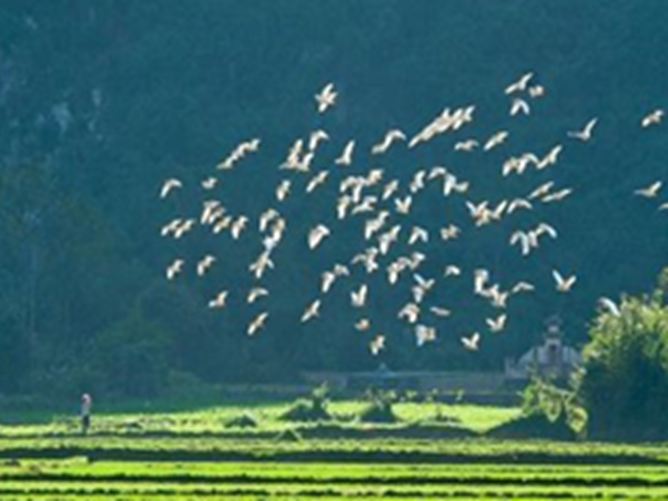 Local villagers live in harmony with nature in an ICCA-territory of life © CEGORN
Eight new Honorary members (including four women) working globally (3), in Zimbabwe, South Africa (2), Italy and India. 
Jasmin Upton (Nominated by Jessica Stewart, ICCA Consortium Honorary member) manages the Global ICCA Registry at the UN Environment Programme World Conservation Monitoring Centre (UNEP-WCMC) and currently works with ICCA Consortium Members, national partners and custodians of territories of life to provide statistics and analysis on the world's ICCAs. In her key role, she aims to promote the recognition of community and Indigenous led conservation by supporting ICCA custodians to submit data on their territories to the Protected Planet Initiative database, which brings together information on the world's protected and conserved areas and track progress towards international environmental targets.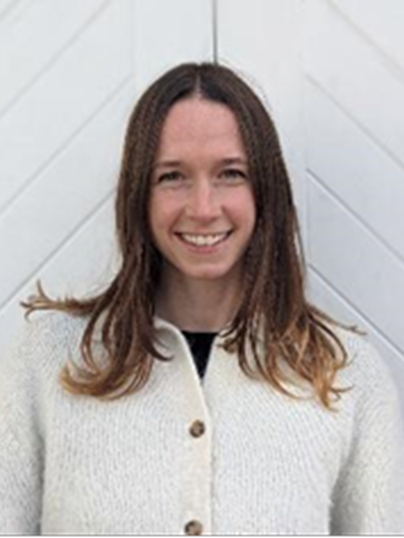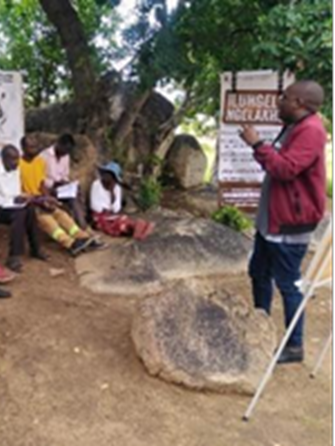 Khumbulani Maphosa (on the right) facilitating a discussion with rural community leaders
© Khumbulani Maphosa
Khumbulani Maphosa (Nominated by Dr Grazia Borrini-Feyerabend, member of the ICCA Consortium's Council of Elders) is the Director of the Matabeleland Institute for Human Rights (MIHR), an Indigenous rights organisation advancing the protection and promotion of human rights through a RAIL (Rights, Accountability and Integrated Livelihoods) approach. He holds a Master of Science in Public Policy and Development Management (2022) and is currently pursuing a PhD in Development Studies. He is a human rights defender with 15 years of experience, facilitator and community mobilizer on community development, human rights-based approaches and nonviolent civil resistance and advocacy, and belongs to the Ndebele People. He has initiated campaigns and a national and regional non-violent social movement to protect the land rights of Indigenous Ndebele, Tonga, Nambya and Shangaani communities affected by development-induced evictions and displacements in Zimbabwe.
Lucy Claridge (Nominated by Holly Jonas, Global Coordinator, ICCA Consortium Secretariat) has outstanding expertise in research, legal advice and representation, litigation and academic writing on Indigenous Peoples and ICCAs at national and international levels, with a particular focus on sub-Saharan Africa. She is currently the Executive Director of the International Lawyers Project (ILP) and Chair of the Board at Rainforest Foundation UK. Prior to ILP, she was Senior Counsel and Head of the Strategic Legal Response Centre at Forest Peoples Programme (ICCA Consortium Member), litigating and advocating human rights issues before international, regional and domestic bodies. While serving as Director of Strategic Litigation at Amnesty International and Legal Director at Minority Rights Group International, she focused on strategic litigation, advocacy and capacity building to improve access to justice for minority and Indigenous communities worldwide. Some of her most relevant casework include ACHPR v Kenya (the Ogiek's landmark land and conservation case against Kenya before the African Court of Human and Peoples' Rights) and implementing the Endorois decision from the African Commission on Human and Peoples' Rights. Both the Ogiek Peoples Development Programme and the Endorois Welfare Council are Members of the ICCA Consortium.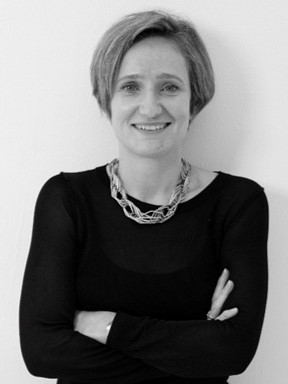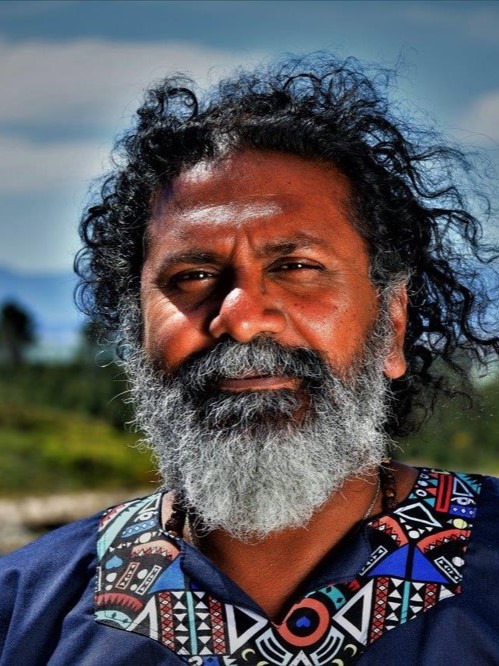 Pooven Moodley (Nominated by Holly Jonas, Global Coordinator, ICCA Consortium Secretariat) is a human rights and environmental lawyer and social justice activist with Tamil people origins, who grew up in South Africa and currently lives in the community of Grabouw in the Cape. He has contributed to a range of struggles across the globe, starting with the anti-apartheid struggle in South Africa when he was 14. Currently, he serves in the ICCA Consortium's global Council as thematic representative for defending territories of life, working with environmental and land defenders. He is also member of the Board of Digital Democracy, which backs up Indigenous communities and their territories using technology, and from 2018 to mid-2023, Executive Director of Natural Justice (ICCA Consortium Member), lawyers for communities and the environment. Before joining Natural Justice, he was the Associate Country Director of Oxfam GB in South Africa and the Global Head of Campaigning for ActionAid International. Together with other activists, he most recently led the successful campaign to stop South Africa's proposed nuclear deal with Russia. He works closely with communities and land defenders internationally, at the pan–African level and local level mostly across Southern, East and West Africa.
Stephanie Brittain (Nominated by Ameyali Ramos, ICCA Consortium Honorary member) is an interdisciplinary conservation scientist whose career has spanned the third sector, advocacy and academia. Her work has especially focused on supporting conservation researchers and practitioners to follow a rights-based approach and ensuring that the voices and knowledge of Indigenous Peoples and local communities play a central role in conservation policy and practice. She has developed practical material and guidance for building capacity of community-based organisations wanting to monitor their land's natural resources so that external support is minimised and for conservation actors on how to develop, in collaboration with local communities, projects that are locally relevant, locally desired, and targeted on the true cause of environmental damage. She is currently supporting the design of related programmes within Indigenous Peoples' territories in Kenya and Vietnam, envisioning to bolster historic claims to land as effective environmental stewards, and also collaborates with Forest Peoples Programme (ICCA Consortium Member) on a project seeking to embed and scale-up the contributions of Indigenous Peoples and local communities in all aspects of the post-2020 Global Biodiversity Framework.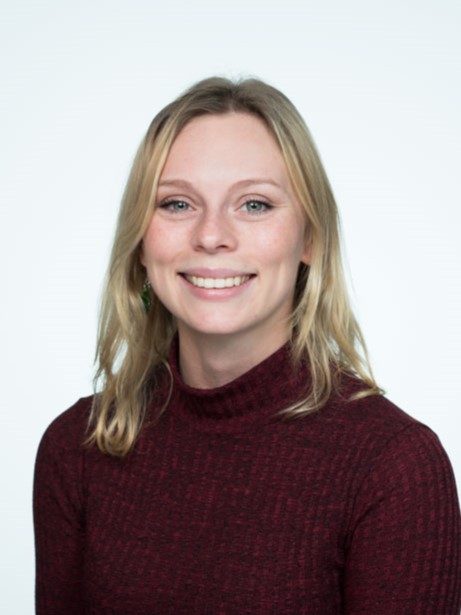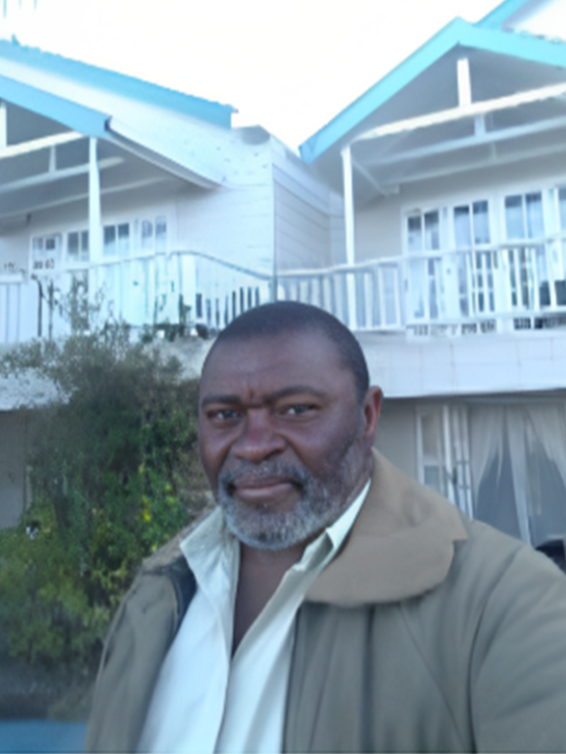 Thomas Nkuna (Nominated by Sutej Hugu, Inter-regional Coordinator, ICCA Consortium Secretariat) is the chairperson of the Nibela Small-Scale Fishers Cooperative, an organisation of fishing communities from 4 South African coastal provinces. Born in the province of the Zulu nation in the former Natal (KwaZulu-Natal) to a family of fishermen, he was raised in the Zulu culture and tradition and learned from a young age how to preserve and protect the ocean and its species. Along with other peers, in his adolescence he was already regarded as a fully-fledged fisherman, capable of providing food for his immediate family and for others who could not afford to buy fish. As fishers, they have a strong relationship with Masifundise Development Trust, The Green Connection, Social Justice and many other environmental organisations, which allows them to reach out from South Africa to the regional, provincial and national levels.
Matteo Sposato (Nominated by Marco Bassi, Regional Representative for Europe, ICCA Consortium Council) is an ecological economist with a keen interest in understanding socio-ecological systems, in making sure that global environmental problems are addressed locally in a way that is also equitable and inclusive, and in challenging the way in which environmental issues are mainstreamed into decision-making. With experience in research and consultancy between the UK and Italy, he has explored some Italian cases of large-scale land acquisitions in Africa (Ethiopia, Senegal, Mozambique) and Eastern Europe (Romania) using the lens of land-grabbing. He has also conducted fieldwork in South Africa to understand aspects of the governance of a community-owned natural reserve on ancestral land of the Zulu people and the views and experiences related to peatland restoration programmes in Scotland. He wishes to contribute to positive impacts by using the guiding principles of environmental justice, of a fair governance of the environmental commons, of the decommodification of nature and of a post-growth society.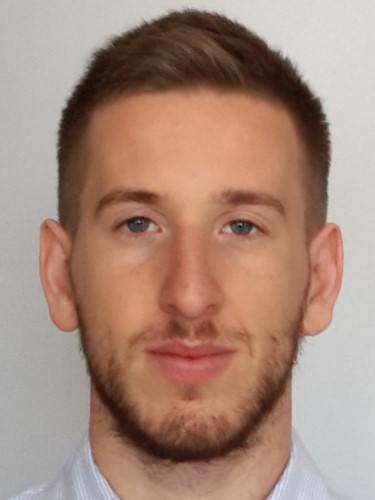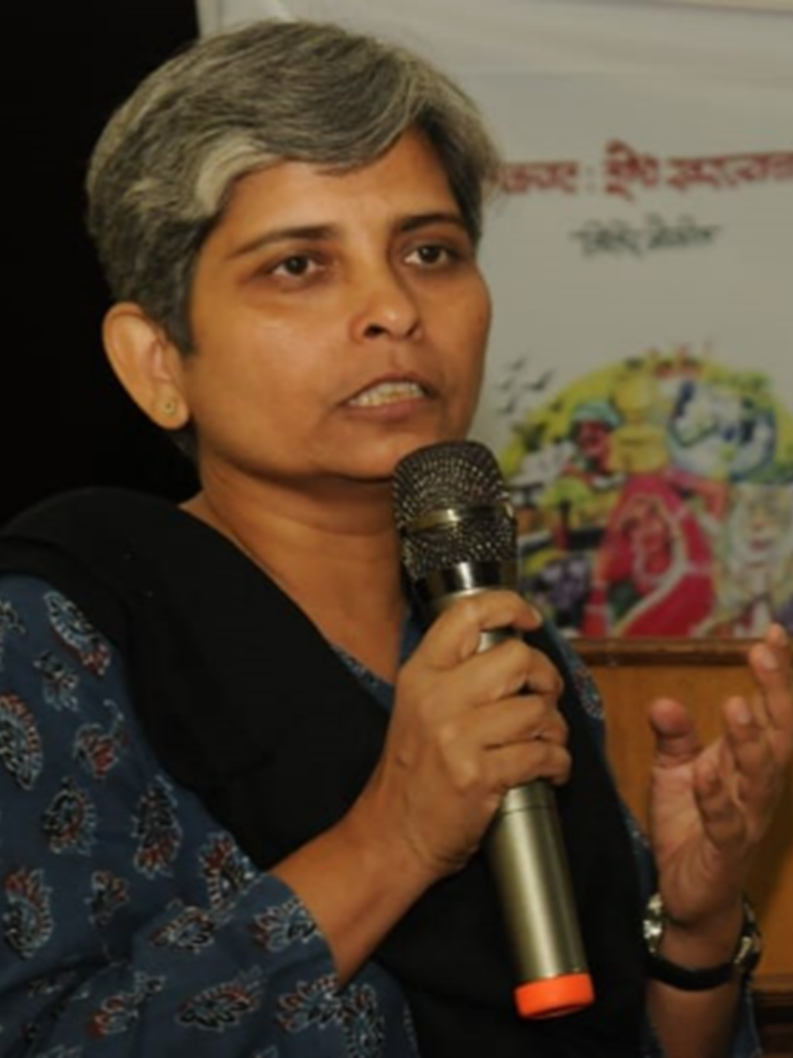 Purnima Upadhyay (Nominated by Neema Pathak Broome, Regional Coordinator for South Asia, ICCA Consortium Secretariat) is a founding member of KHOJ, an organisation that works with Indigenous communities and is actively engaged in community-driven conservation work, particularly across the Melghat Tiger Reserve in Amravati district, Maharashtra, India. Her outstanding work includes the implementation of laws such as the Forest Rights Act and Panchayats Extension to Scheduled Areas Act for the empowerment of local communities in conservation, which has resulted in the federation of several village Gram Sabhas (assemblies) that sustainably harvest Minor Forest Produce for their livelihoods, while conserving their forests and restoring depleted areas into wildlife habitats.
The 2019 General Assembly, Udaipur, India (c) ICCA Consortium