In Bafoussam, Cameroon, several activities were organized to celebrate this Day under the theme of "Harmony between man and nature: community conservation, an opportunity for biodiversity"
First published on 11/09/2023, and last updated on 11/10/2023
By FIDEPE (Member of the ICCA Consortium)
Edited by Mathilde Craker
Translated by Gracie Wang
---
On July 18, 2023, the International Foundation for Development, Education, Entrepreneurship and Environmental Protection (FIDEPE), the focal point of the ICCA-territories of life in Cameroon, and the Support and Promotion Network for Indigenous and Community Heritage Areas of Cameroon (RAPACAM) organized the first edition of the African Day of Protected and Conserved Areas in response to the Kigali 2022 call to action. Under the theme "Harmony between man and nature: community conservation, an opportunity for biodiversity," the FIDEPE organized a series of activities in Bafoussam.
The activities included reforestation in the ICCA of the sacred forest of the Bafoussam Royal Palace, a biocultural activity in the village of Tomdjo, and an awareness conference broadcasted on Fussep Community Radio.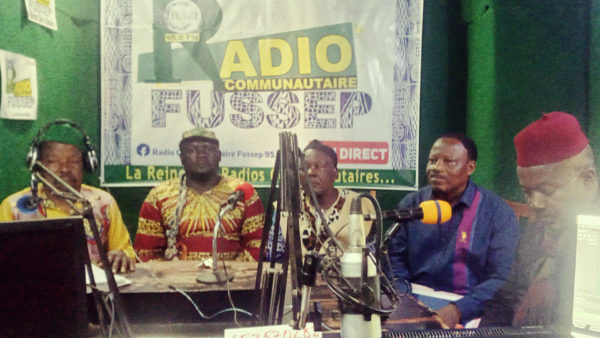 Every July 18, the celebration of the African Day of Protected and Conserved Areas is a decision resulting from the series of meetings organized in Kigali in 2022, and it respects, in particular, the commitments made in the call to action and in the Kigali Declaration of Indigenous Peoples and local communities.
FIDEPE and RAPACAM have benefited from the participation of other committed local associations and members of custodian communities to organize this first edition.
Clovis Koagne, the general coordinator of FIDEPE, explains, "This strategic monitoring initiative on the Kigali agenda, the central theme of which was, 'Harmony between man and nature: community conservation, an opportunity for biodiversity,' had as its objective to celebrate with local communities the African Day of Protected and Conserved Areas while raising awareness of the importance of taking into account conserved areas and the common challenges of their protection to contribute to achieving the global goals for preserving biological and biocultural diversity."
Reforestation of the ICCA of the Hiela Fussep
Sunday, July 16, 2023, starting at 6:30 AM, volunteers and community members met at the upper Bafoussam chiefdom to go to the sacred forests to participate in reforestation. Some native trees were symbolically planted: eucalyptus, avocado, and canarium.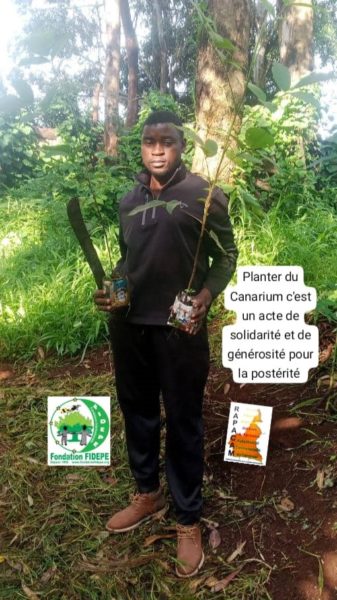 Biocultural ceremony in Tomdjo
On July 17, 2023, a biocultural ceremony took place in the village of Tomdjo. A participant in the event recounts: "We went to the village of Tomdjo to meet members of the community to experience the biocultural activity together. In homage to our ancestors who always lived in harmony with nature, this ceremony consisted of sacrificing a healthy goat. It was braised according to the rules laid down by habits and customs to purify nature and men by sharing this meal."
Radio talk and round table
This activity was held on Tuesday, July 18, 2023, and marked the climax of the commemorative day. Members of the FIDEPE and RAPACAM teams went to the premises of Fussep Community Radio to give an educational radio talk on the importance of harmony between man and nature as an opportunity for biodiversity through community conservation.
To conclude this first celebration of the African Day of Protected and Conserved Areas in Bafoussam, Cameroon, Clovis Koagne summarizes: "The lessons we learn are as follows: it is important to recognize the role of local communities and Indigenous Peoples in the regularization of biodiversity and climate stabilization. The '30 by 30' objective of the Kunming-Montreal global biodiversity framework can only be comfortably achieved if custodian communities are considered. States and governments must facilitate the process of legal recognition and support for conservation efforts of spaces conserved by local communities and Indigenous Peoples. Collective land security for communities must be guaranteed to allow access to land rights and resources necessary for self-determination."