By Grazia Borrini Feyerabend, ICCA Consortium Global Coordinator
and Ali Razmkhah, Coordinator for Central and West Asia and Caucasus on behalf of CENESTA
The Consortium held a successful regional assembly in Armenia on 16-21 June 2019, with excellent prospects for the Consortium membership and work in West and Central Asia and the Caucasus.  The meeting had participants from Turkey, Georgia, Armenia, Iran, Lebanon, Jordan and Kyrgyzstan. The membership in the region is growing and the Members have selected their regional council (5 representatives), confirmed Cenesta as Regional Hub and selected Aibek Samakov as new regional representative in the global Council, with Ghanimat Azhdari remaining as Co-chair of the Theme on Documenting territories of life.
Please find here the full report of the event.
For more information on the event please contact Ali. Here are some presentations made during the event.
Our Member host was the Armenian Foundation for the Preservation of Wildlife and Culture Cultural Assets (FPWC), which has adopted a unique work model to promote the conservation of territories of life.  In Armenia, under both the communist regime (forced collectivization) and liberal regime (rampant privatization), the connection between communities and their territories of life has been severely weakened—regardless of the fact that the communities own the resources collectively.  Because of that, the FPWC approach to territories of life has focused on leasing from the communities land that harbours key biodiversity and ecosystem values while giving back to the communities a main role in what to do about it, including using part of the rent to develop collective projects. In other words, FPWC is "buying time" and preventing destructive uses while rekindling and sustaining the connection between communities and their territories of life.
Please find here the List of Participants for the Regional meeting of ICCA Consortium in Armenia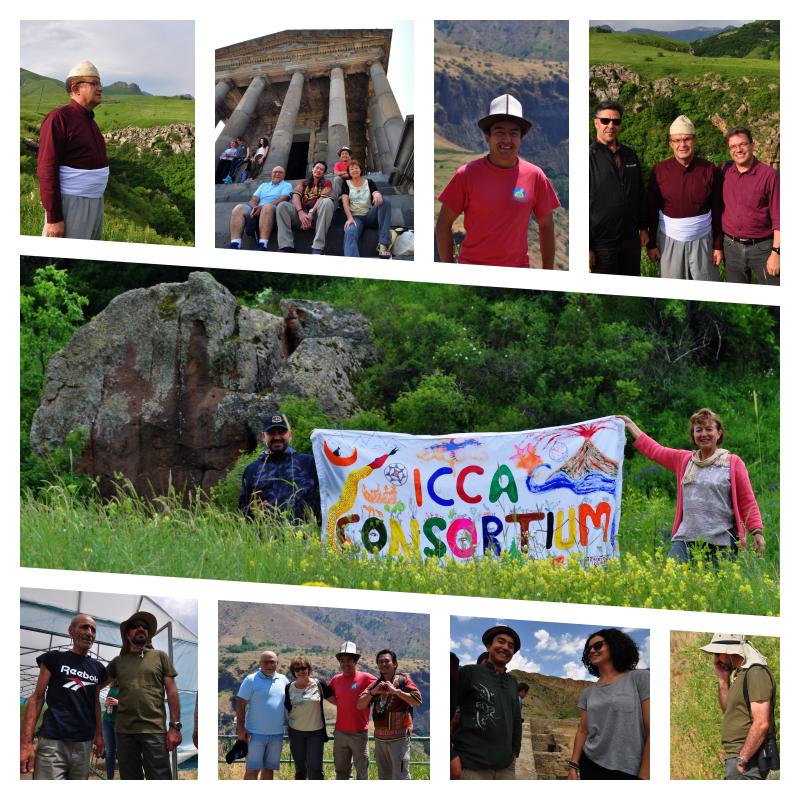 Photo credits: Marc Foggin, Ali Razmkhah, Jessica Stewart, and Sona Kalantaryan from FWPC

Front picture photo credits: Marc Foggin