The ICCA Consortium's solidarity statement for International Day of the World's Indigenous Peoples 2022
On International Day of the World's Indigenous Peoples 2022, we celebrate the diverse bio-cultural systems, languages, and practices of Indigenous Peoples worldwide.
This year, we join the United Nations in the call to recognize and support "the role of Indigenous women in the preservation and transmission of traditional knowledge". We also recognize the role of gender diversity in territories of life, including the unique types of knowledge, practices, and relationships with biological diversity among women, men, and non-binary genders.
In a comment on this occasion, Indigenous (Bidayuh) activist-scholar and the thematic representative for documenting territories of life in the ICCA Consortium's Council, June Rubis, said that for a sustainable future for all, we must understand and advocate for Indigenous women's aspirations.
---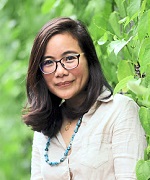 "Indigenous women globally share a deep-rooted connection to land and waters and a legacy of dispossession, racism, and sexism. This connection is held by inter-generational wisdom and knowledge about nurturing lands, animals, and plants for generations to come. Understanding and advocating for Indigenous women's perspectives and aspirations, therefore, is an important step to take towards a sustainable tomorrow."

— June Rubis, Thematic representative for documenting territories of life, ICCA Consortium Council
---
As documented in our 2021 report, Indigenous women in diverse contexts hold and nurture unique knowledge, values, and cultural practices and play essential roles in the collective governance and conservation of their territories of life. They nurture and sustain health, well-being and quality of life, including through food sovereignty systems, intergenerational education and learning, and active resistance to threats to their survival and ways of life. The UN Special Rapporteur on the Rights of Indigenous Peoples has also underscored the importance of advocating for Indigenous women's role in conserving biological and cultural diversity in a call for submissions to his next thematic report to the UN Human Rights Council.
However, Indigenous women are also disproportionally affected by the intersecting impacts of the planetary and social inequality crises, extractive industries, unfettered capitalism, and colonial conservation. Indigenous women and girls are uniquely affected by external threats such as eviction, political and legal intimidation, and violence, including sexual and gender-based violence, and the ensuing psychosocial impacts and intergenerational trauma.
Moreover, Indigenous women face heightened and internalized discrimination and violence when the patriarchal systems and gender norms of broader societies intersect with those within their own communities. As Yamili Nidelvia Chan Dzul (Maya) shared in a recent solidarity exchange, "It is not possible to fight against capitalism if we women continue to experience violence in our communities and homes." She underscored the importance of internal decolonization: "…we cannot think about the defense of territory without thinking that we women have to recover our territory, our bodies…"
Despite these many challenges, Indigenous women are leading transformative change from within. Whether they are focusing locally, nationally, or internationally, they refuse to be swayed by the prevailing status quo and are bolstered by a growing sisterhood bound by shared experience and aspirations, while also celebrating their diverse identities and perspectives.
Indigenous grandmothers and elders are ensuring their knowledge systems live on through their deep relationships with sacred sites such as in the Innu ancestral territory in present-day Canada. Josefina Tunki (the first female President of the Pueblo Shuar Arutam in Ecuador), Paine Mako (Maasai) and countless other women around the world are on the frontlines of defending their people and territories and Mother Earth against the same industries and structural injustices that underpin the global climate and ecological crises and hinder effective responses to them. Indigenous women, including young activists such as Helena Gualinga (Kichwa Sarayaku) and Archana Soreng (Kharia Tribe), are not only taking up political and leadership positions within their communities, organizations, state governments, and multilateral fora, but also creating new forms of collective leadership and solidarity through global networks and creative communication.
In the coming months, the international community has a key opportunity to support the self-determined aspirations of Indigenous women and their communities. The post-2020 global biodiversity framework under the UN Convention on Biological Diversity (CBD) is currently being negotiated. After resumed in-person negotiations in 2022 in Geneva and Nairobi, CBD Parties and observers will meet in Montreal in December to continue and hopefully conclude in-person negotiations on the current draft of the framework.
After many organizations' collective efforts, the current draft now contains hard-fought references to Indigenous Peoples' and local communities' rights and a rights-based approach, as well as a new draft target on gender equality. However, much work remains in the coming months to ensure there is sufficient State Party support to further strengthen and retain these supportive provisions in the final version of the framework.
From local to global levels, Indigenous women and girls are facing these challenges hand-in-hand with each other and with their allies. As Milka Chepkorir (Sengwer) shared in a blog for International Women's Day 2022, "Despite many challenges and continuing violations of the rights of women and their lives through trauma, sexual and physical abuse and discrimination, many women are still coming out in diverse ways to defend their territories for the sake of their children and generations in the future […] and stand for solidarity and transformative change."