The roles, rights and responsibilities of Indigenous Peoples and local communities must be appropriately recognized in the post-2020 global biodiversity framework and in the reimagining of conservation
Ameyali Ramos, International Policy Coordinator, ICCA Consortium
Carolina Rodriguez, International Policy Regional Focal Point
Parties and observers to the UN Convention on Biological Diversity (CBD) will be meeting in Nairobi, Kenya, from June 21-26, 2022, to continue in-person negotiations on the current draft of the post-2020 global biodiversity framework (post-2020 framework). This meeting will pick up where the third round of negotiations (OEWG-3) left off in Geneva in March 2022.
A noteworthy achievement from the Geneva meetings are the new references to Indigenous Peoples' and local communities' (IPLCs') rights, the rights-based approach, and the rights of women that are now included throughout the proposed text. In a small but significant way, Geneva marked a shift toward the increased visibility of IPLC priorities in some key targets. For instance, in Target 3 (known as the 30×30 target), there is now unbracketed text on the rights of IPLCs. While this does not yet amount to a 'victory', it gives us something solid to stand and build on.
As participants prepare for Nairobi, Parties must take a stand and embrace recognition of the rights, roles and responsibilities of IPLCs in the stewardship of nature as non-negotiable elements of the post-2020 framework.This must be reflected not only in the language of the targets, but also in the guiding principles and monitoring frameworks and in commitments to ensure appropriate political, financial and technical support for IPLCs. Specifically, direct financial provisions for IPLCs need to be created and strengthened, along with support for IPLCs' processes of self-strengthening and self-governance. Political leadership among Parties must be mobilized, and shaken if needed, to ensure this.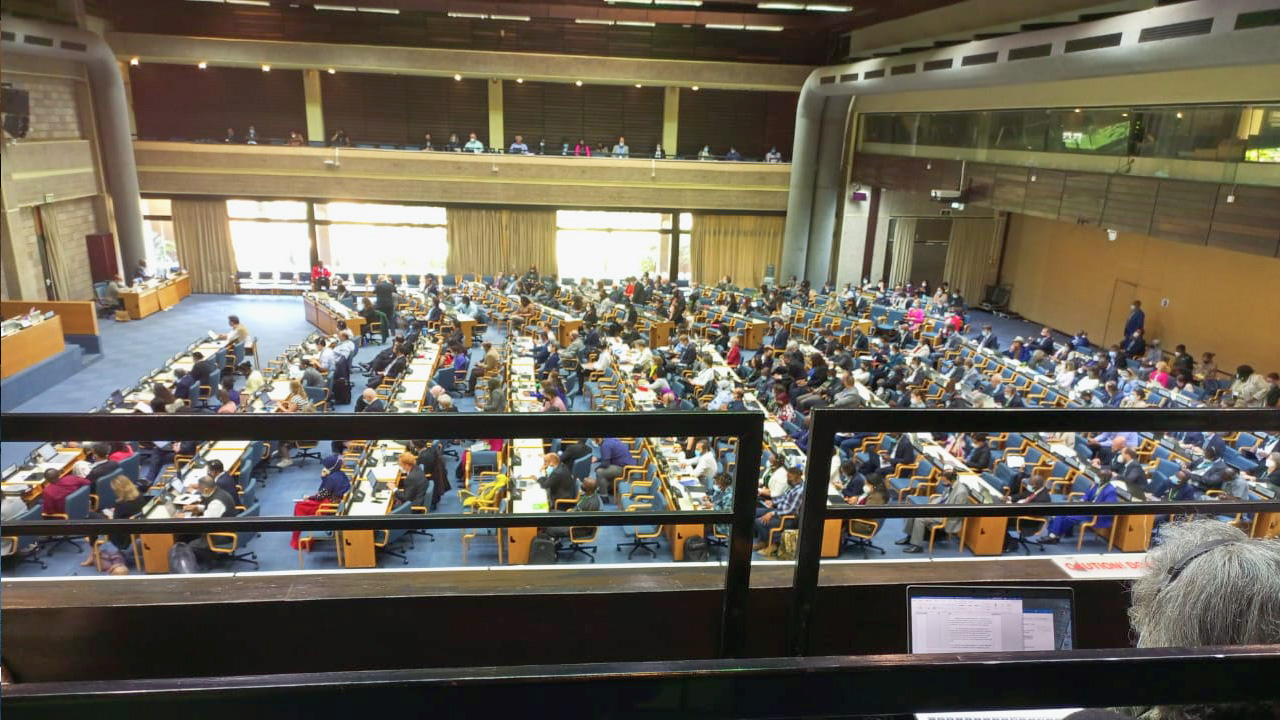 A key challenge for discussions in Nairobi will be how to guarantee recognition of IPLCs as decision-makers and therefore their right to access information and knowledge on biodiversity, and how to ensure that others are respectful of the use of Indigenous and local knowledge, beyond the application of Free, Prior, and Informed Consent (FPIC) (Target 20).
Discussions about the role of IPLCs and their right to access information and justice also present a challenge in the negotiations in Nairobi. Even though Parties rightly included access to justice in the Geneva sessions, it remains in brackets (Target 21), and ensuring the safety of environmental defenders does not yet appear anywhere in the framework despite this being a critical global issue. Custodians of territories of life struggle every day to defend themselves against the drivers of biodiversity loss, and their persecution, intimidation, disappearances and murders must be halted and prevented. The ICCA Consortium is working to ensure that custodians and defenders of territories of life are heard clearly in Nairobi and that the safety of environmental defenders and access to justice are a clear part of Target 21 and the post-2020 framework as a whole.
The ICCA Consortium has seen that including specific language on key issues in the new framework is not enough. Within the new guidance to implement the framework, known as Section Bbis, we have also proposed that recognition of diverse forms of governance and self-determination are essential. While many Parties are advocating for the inclusion of the rights-based approach, FPIC and other key elements in this Section instead of in specific targets, we reiterate that Section Bbis should support – not replace – mention of these elements in relevant targets.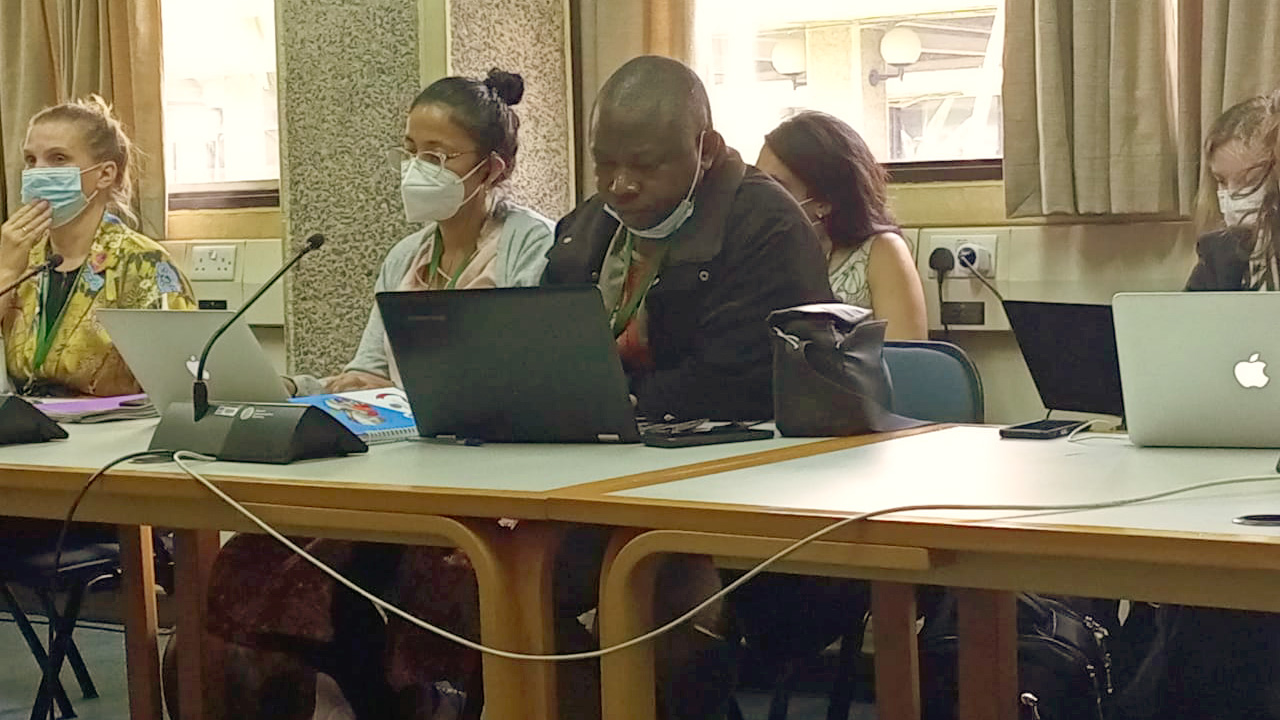 But beyond that, Parties and observers need to seize Nairobi as an opportunity to reimagine conservation and to publicly and humbly acknowledge – both in the post-2020 framework and beyond – that conservation happens every day in IPLCs' territories of life, including outside of state-recognized systems of protected areas and other effective area-based conservation measures (OECMs), and often in far more effective and equitable ways. According to a joint report published with UNEP-WCMC in 2021, territories of life cover at least 17% of the world's land outside of state and privately governed protected and conserved areas (which only amount to 14% of the world's lands). If territories of life were appropriately recognized and supported for their existing contributions to nature conservation, the world would already surpass the 30% target on land alone. These living systems of stewardship and conservation not only deliver biodiversity outcomes, but also contribute to cultural and linguistic diversity and the richness of life on Earth. Mainstream conservation actors such as state agencies, large international NGOs, and funders urgently need to listen to and learn from the custodians of these territories of life and support them on their own terms and through their own governance systems.
Our planet – and the peoples and communities who are playing an outsized role in sustaining and defending it – can't wait any longer. Parties need to act decisively, now.
Suggested reading:
● "A tentative turning point: Recap of UN CBD negotiations in Geneva" by Ameyali Ramos, International Policy Coordinator
● "ICCA Consortium Analysis of Key Targets in the Post-2020 Global Biodiversity Framework" – a living document to be updated throughout the Nairobi discussions
● "Only a human rights-based approach will address biodiversity loss" by Josefa Cariño Tauli, ICCA Consortium Honorary member and Youth Group Co-Chair
● "Conservation Happens Every Day: Ameyali Ramos on recognizing indigenous contributions to protecting global biodiversity" – interview by Carola Rackete